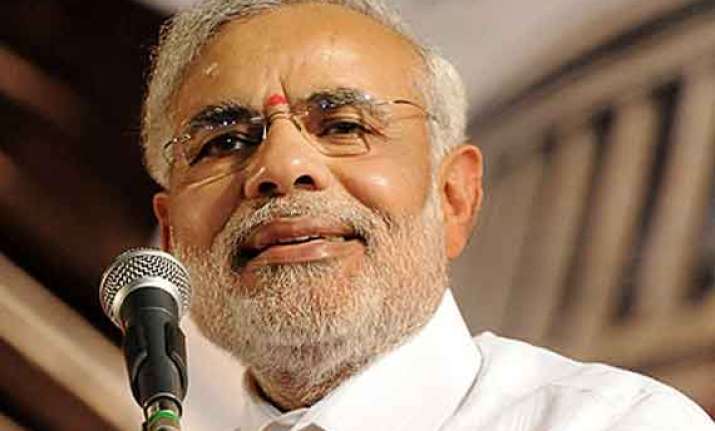 New Delhi: BJP's prime ministerial candidate Narendra Modi Wednesday said the Lok Sabha election was a "historic opportunity" to lay the foundation for a "developed India".
"2014 polls are a historic opportunity to lay foundation of a developed India. I urge you all to 'Vote for India' and make the right choice," Modi wrote on Twitter as the Election Commission announced polling dates.
"Poll bugle has been sounded! Best wishes to EC in conducting polls and congrats to people on commencement of biggest festival of democracy," he tweeted.
Modi welcomed the 10 crore new voters and urged them to check their names on electoral rolls March 9.