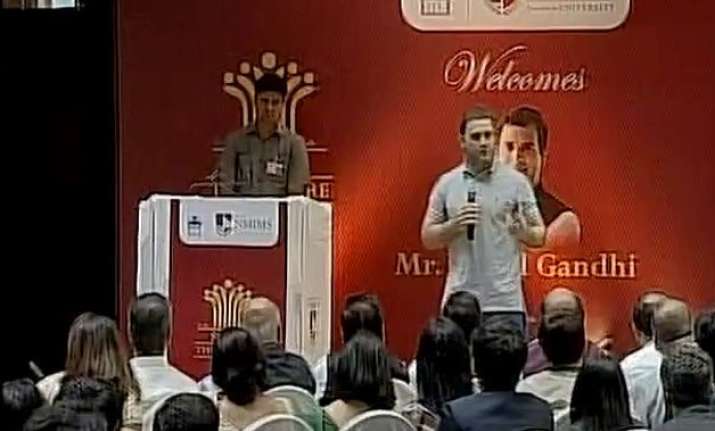 Mumbai: Expressing his views on whether sports body should be governed by politicians, Congress vice president Rahul Gandhi today said that politicians should not be involved in sports administration adding that a popular sport like cricket should be run by cricketers.
"I don't think politicians should be anywhere near sports administrative bodies. I think cricket is something that is loved by people of India and I think cricket should be run by cricketers," Gandhi said during an interaction session with Narsee Monjee Institute of Management Studies students here.
"It should be run by people who have experience about cricket. I don't think politicians should be running cricket," he added.
Gandhi also  trained his guns on the Narendra Modi government, saying there is a contradiction in pushing for startups and being "intolerant".

The Congress vice-president also said that the RSS has a very "rigid vision" for India and that startups require free movement of ideas.

"The ruling dispensation, particularly the RSS, has a clear idea on what the world should look like. They have a vision for India which in my opinion is a very rigid vision. This country requires flexibility, openness and movement of ideas," Gandhi said, during an interaction with management students in suburban Vile Parle here.

"There's a huge contradiction in saying I want startups but I will be intolerant," the Congress leader said.