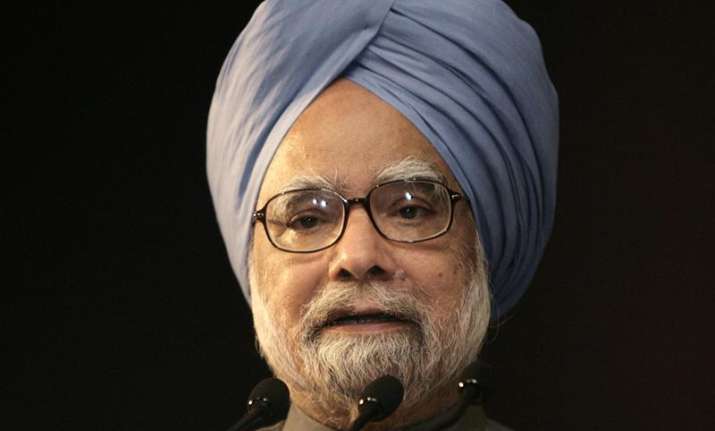 Shillong, Feb 15:  Prime Minister Manmohan Singh today claimed that his UPA government has been able to achieve faster reduction in poverty than ever before.
"The rate at which the percentage of the poor people declined since 2004 is about two and a half times that of the previous decade," he said.
Addressing a Congress election meeting at Polo grounds here,Dr Singh said the party provided "an honest, transparent and effective administration which took care of the poor and the underprivileged." 
The government provided hot meals in schools to 11 crore children, Singh said while complimenting the state government for controlling dropout rates.
He said the program resulted "in near universal education at the primary level."
Dr Singh promised to empower tribal governing bodies and improve women's representation in decision-making bodies in poll-bound Meghalaya.
"We will empower self-governing bodies and work for greater say of women in administrative decision making as we believe that this will help Meghalaya get more benefits from Central schemes being implemented in the state", he added. 
Observing that Meghalaya was one of the fastest growing states not only in the North Eastern region, but across the country, he said Meghalaya's economic growth doubled to Rs 4000 crore in the last three years projecting the state at a faster growth rate than targeted in the 11th Plan.
The Prime Minister also listed several development programs in horticulture, agriculture, power and tourism as achievements of Meghalaya under the Congress-ruled government.
Acknowledging that connectivity was a critical requirement for the state, the Prime Minister said the Shillong-Guwahati, Shillong-Tura and Shillong Silchar roads were being widened with two bypasses in Shillong and Jowai, with the projects making good progress and likely to be completed in the first quarter of 2014.
Chief Minister Mukul Sangma said the Congress government-initiated projects and programs made impact on the lives of people in rural areas while the party responded to their aspirations through its schemes.
Party state president and former chief minister D D Lapang appealed to the Prime Minister to ensure security to students from Meghalaya and the region in their studies and workplaces in the country.