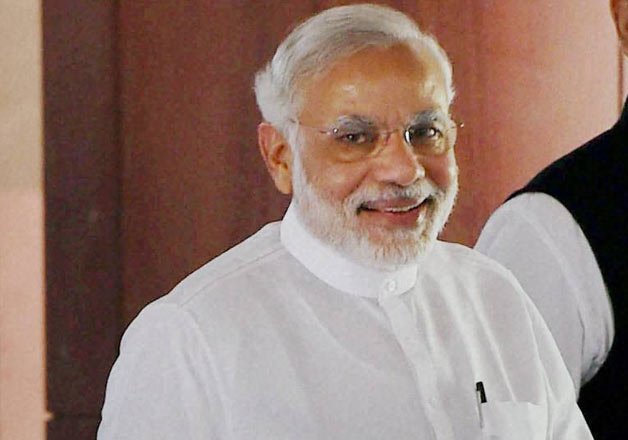 Arrah (Bihar):  Prime Minister Narendra Modi today made a lavish praise of new Bihar Governor Ram Nath Kovind and welcomed him on his new assignment.
"He has spent his entire life for upliftment of poor, dalits, deprived, backwards and extremely backwards," Modi said beginning his speech at Arrah after inauguration and foundation laying of 11 National Highway projects, totalling a length of 700 km at a capital cost of Rs 9700 crore.
"After taking oath as new Governor of Bihar, this is first public appearance of Kovind in the service of the state," the PM said.
The new Bihar governor had travelled with the PM on helicopter from Patna to Arrah after welcoming him at Patna airport on arrival.
State Chief Minister Nitish Kumar had also gone to receive PM at Patna airport but he returned from there and did not go to Arrah.
Kovind presided over the function of Surface Transport ministry and that of Skill Development ministry at Arrah.
He, however, returned to state capital after seeing off the PM for Saharsa at Arrah.
Kovind was a close associate of Modi since his days as BJP SC and ST wing and party spokesman.
The Bihar Chief Minister had protested against Kovind's choice for Patna Raj Bhawan saying the state government was not consulted before his appointment in violation of Sarkaria Commission recommendations.
Kumar had also protested against NDA leaders raising the new Governor's dalit background to perk up the party's chance in the coming Bihar Assembly election.