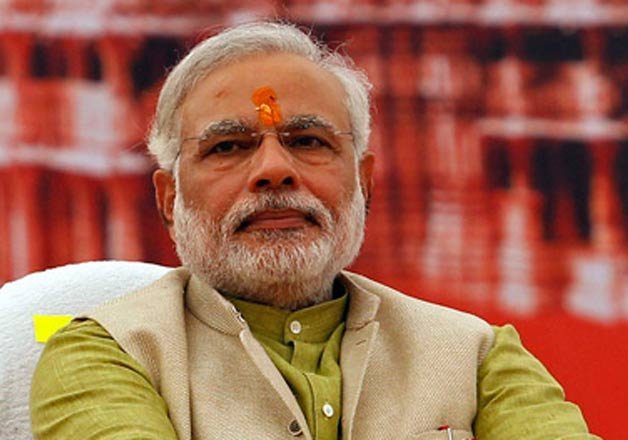 New Delhi: Prime Minister Narendra Modi will address farmers today at Kisan Kalyan Mela at Sherpur village in Sehore district of Madhya Pradesh.
The Prime Minister will highlight his government initiatives for the development of the agriculture sector and welfare of farmers. He will also release operational guidelines of Pradhan Mantri Fasal Bima Yojna at today's rally. The visit assumes more importance as BJP recently won the Maihar by-poll for the second time in the history with more than 28,000 votes.
Chief Minister Shivraj Singh Chouhan, on behalf of farmers, will felicitate Modi as 'Kisan Mitra' for launching Pradhan Mantri Fasal Bima Yojna, Pradhan Mantri Krishi Sinchai Yojna, Soil Health Card Scheme, National Agriculture Market scheme, relaxing rules for awarding compensation and for launching Kisan Channel, Agriculture department's principal secretary, Dr Rajesh Rajora said.
On the occasion, Modi will also distribute soil health cards and compensation to three farmers each as a token. He will also handover the trophy of 'Krishi Karman Award' for 2013-14 to Chouhan as he was unable to receive it at a ceremony in Rajasthan.
"Madhya Pradesh has processed claims worth Rs 4,300 crore of nearly 20 lakh farmers - largest by any state in the country so far under the existing crop insurance scheme -- whose crops were damaged due to various reasons," he said.
According to an official release, the Prime Minister is likely to arrive at Bhopal's Raja Bhoj Airport 12.55 PM and will leave for Sherpur in a helicopter and reach there at 1.30 PM.
Modi will visit Kisan Kalyan Mela at Sherpur and after taking part in the felicitation programme by farmers, he will leave from helipad at 2.45 PM for Bhopal from where he will leave for Delhi at 3.10 PM, it said.
State government has designated Minister for Higher and Technical Education, Uma Shankar Gupta and Revenue Minister, Rampal Singh as Minister-in-Waiting for the visit.
Gupta will be present at the airport to receive the PM while Singh will welcome Modi at Sherpur helipad, it said.
Elaborate security arrangements have been made for the high-profile visit with Sehore by-pass remaining out of bound for Indore-Bhopal commuters, a senior police official said.