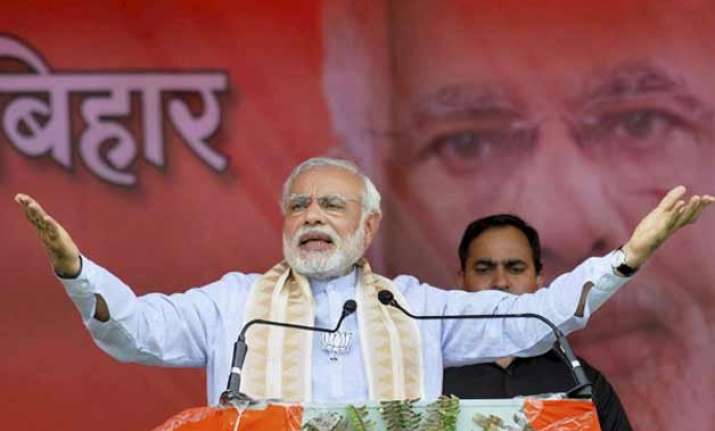 New Delhi/Patna: Prime Minister Narendra Modi is likely to announce a special package of more than Rs 50,000 crore for Bihar today during his visit to the poll-bound state.
As per the schedule, Modi will arrive in Patna at around 9:30 am. From here, the Prime Minister will go to Ara where he will address a public rally at 11:30 am.
Before this, Modi will lay the foundation stone of a four-lane road connecting Patna and Buxar in Ara, the district headquarters of Bhojpur, about 60 km from Patna.
At 2:30 pm, the Prime Minister will hold another public meeting in Saharsa district in flood-prone Kosi region.
Speaking about today's rally, Union Petroleum Minister Dharmendra Pradhan said that the Prime Minister will fulfil the promises he made during the 2014 Lok Sabha election campaign and at a rally in Patna in 2013.
"Wait for August 18; it will be an important day for Bihar when the prime minister will announce a special package for the state. Modi has promised a special package of more than Rs. 50,000 crore to Bihar for its development," he said.
Modi has already addressed two election rallies in Muzaffarpur and Gaya ahead of the Bihar Assembly polls.
Assembly elections in Bihar will take place in October-November this year.