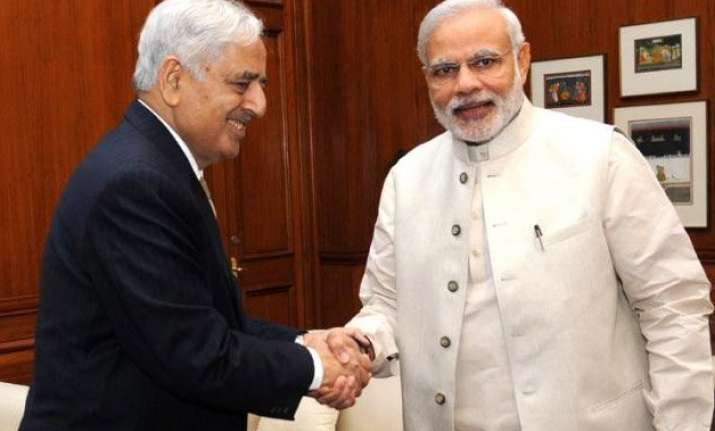 Srinagar: Prime Minister Narendra Modi is likely to announce a massive development package for Jammu and Kashmir during his one-day visit to the state on Friday.
The Prime Minister may announce Rs 70,000 crore or Rs 1 lakh crore packages.
He will be visiting the state on July 17 on the occasion of birth centenary celebrations of former J&K minister and MP Girdhari Lal Dogra.
The announcement of this 'rehabilitation and development plan' would be a major shot in the arm of the state PDP-BJP government.
This will also be his first visit to the state after BJP-PDP alliance formed government in March.
An official from J&K government said that the package would include a considerable share for 2014 flood victims who have not been compensated even ten months after the tragedy.