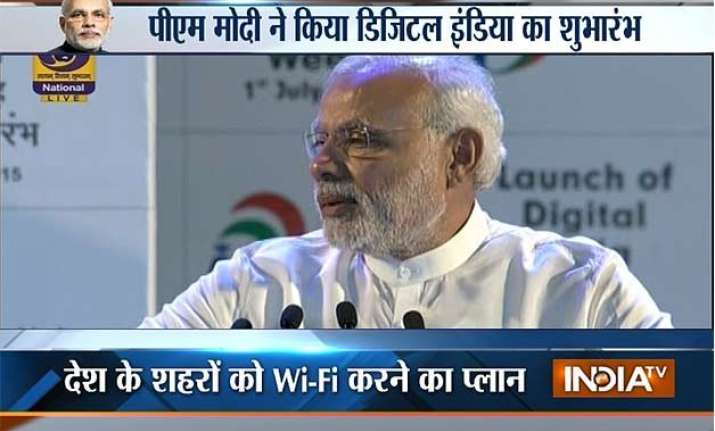 New Delhi: Prime Minister Narendra Modi today launched the "Digital India Week" as part of the larger initiative to empower the people and extend services better with the use of information technology and its tools.
The prime minister also unveiled a logo for Digital India, an umbrella programme that seeks to transform India into a digitally-empowered, knowledge economy with a host of initiatives for a synchronized and coordinated engagement of the government and its agencies.
Foer this scheme, the prime minister has already been named chairman of a high-powered monitoring committee and all existing and ongoing e-governance initiatives will be revamped to align them with the larger principles of "Digital India", according to an official statement.
The larger goal of Digital India includes broadband connectivity in all panchayats, Wi-fi in all the schools and universities and public wi-fi hotspots in all important cities by 2019. It will be deployed in delivering services in areas like health, education, agriculture and banking.
The vision is centred on three key areas:
- Digital infrastructure as a utility to every citizen
- Governance and service on Demand
- Digital empowerment of Citizens
HIGHLIGHTS OF THE EVENT :
PM Modi: I dream of a DigitalIndia where Govt is open and governance is transparent.
PM Modi: I dream of a DigitalIndia where Govt services are easily available to citizens, where access to info knows no barriers.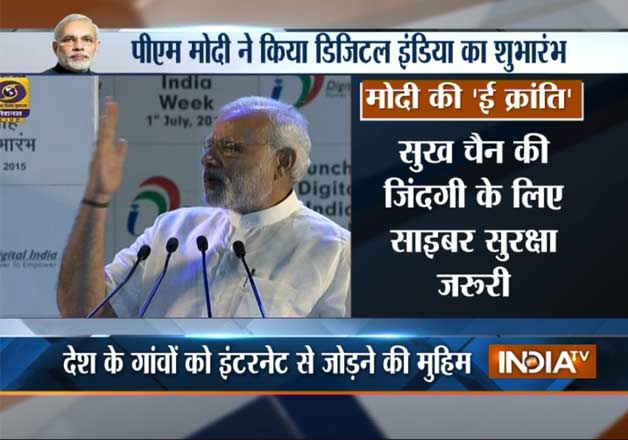 PM Modi: We must assure the world through innovation that if it is a product of India, the world is secure in the cyber world.
PM Modi: The world is so worried about cyber security. One click can change a lot of things.
PM Modi: Govt is ready to help start-ups in whatever way we can. We need to push the youth of our nation, help them.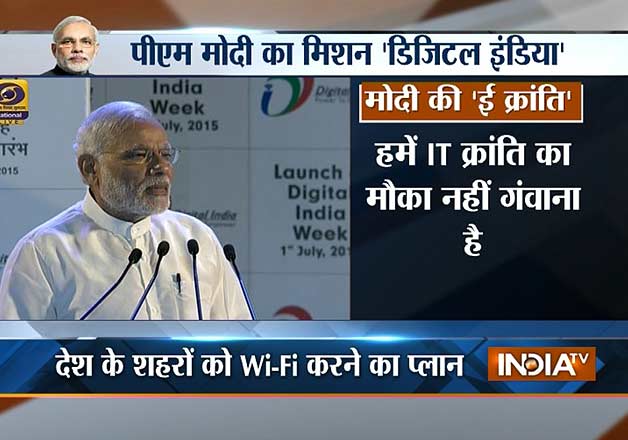 PM Modi: IT revolution has come & we shouldnt lose this chance to make a mark.
PM Modi: The day is not far when banking will be paperless.
PM Modi: E-Governance is going to change into M-Governance or mobile governance.
PM Modi: We need to understand the change that is taking place today and go with it. Technology plays a huge role in that.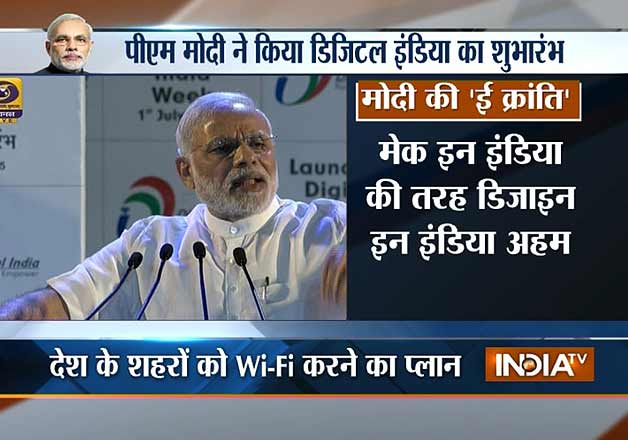 PM Modi: Our demographic dividend must get digital strength.
PM Modi: I am confident that the dreams of crores of Indians will be fulfilled
PM Modi: I want to congratulate Ravi Shankar Prasad and his entire team. They have used a comprehensive integrated approach to change India's future.
PM Narendra Modi addressing the event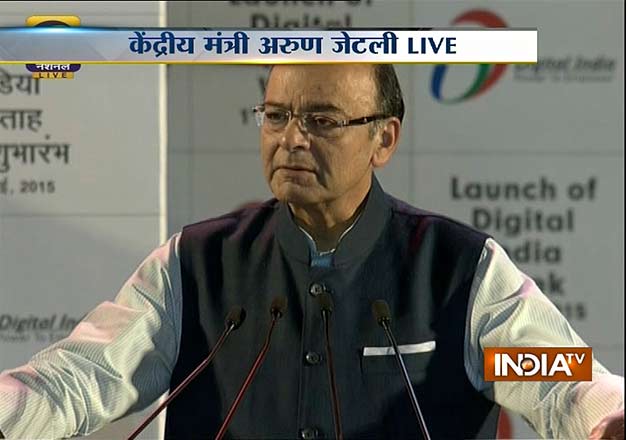 Arun Jaitley: Our financial inclusion programme has been the largest in the world.
Arun Jaitley:India wants 8-10% growth, wishes to grow faster because we have challenge of eradicating poverty.
Arun Jaitley: Many changes are taking place in India.
Arun Jaitley: This is one movement that takes services to the people
Finance Minister Arun Jaitley adressing the Event
Anil Ambani: Our Prime Minister is India's greatest and world's most popular leaders in the digital space.
Anil Ambani:  With Narendra Bhai as PM we inaugurated a new era of visionary and decisive leadership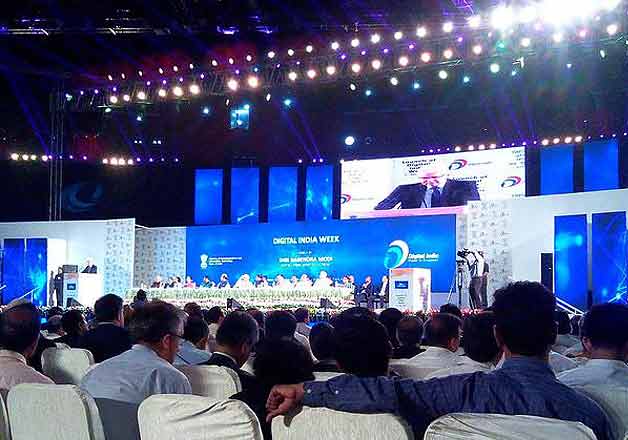 Sh. Bernhard Gerwert, CEO Airbus Defence & Space speaks about DigitalIndia at the launch event of DigitalIndiaWeek
Sunil Mittal: We need to take connectivity to the next level, we need to bring 4G for the masses.
 Sunil Mittal:  Mr. Modi understands the power of technology and how it can transform the nation, connect the nation in shortest timeframe.
Sunil Bharti Mittal: This initiative can transform the Nation in the shortest possible timeframe. Wh better to lead it than our PM Modi.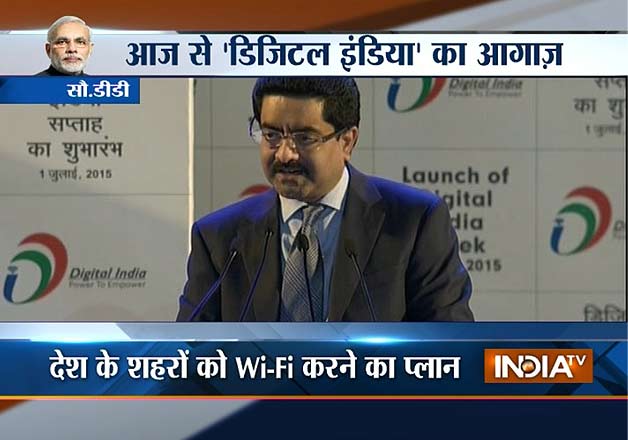 Kumar Mangalam Birla:  PM has articulated a bold vision for our digital future. We applaud this momentous launch: Mr.
Azim Premji: The vision of PM for digital India is a very powerful one. It is a first step forward to empower citizens with technology.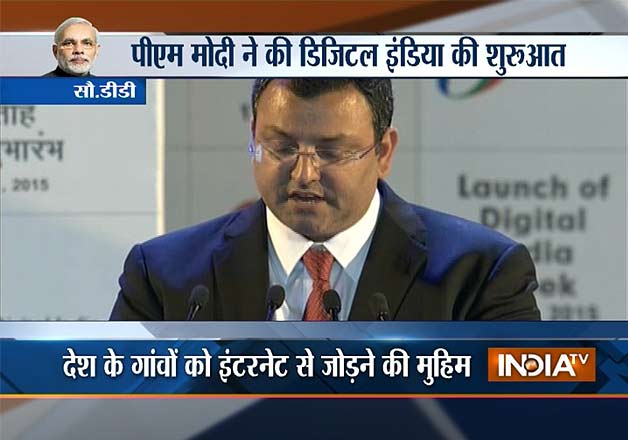 Cyrus Mistry: I commit Tata Group's wholehearted participation to make this a century of India innovation.
Cyrus Mistry: The Government of India's DigitalIndia programme has been received overwhelmingly & with enthusiasm by industry.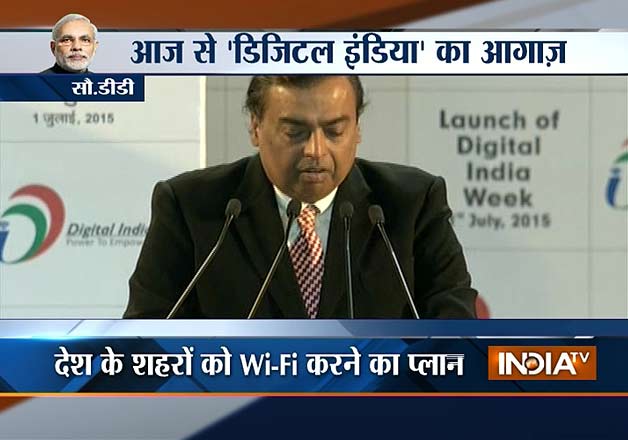 Mukesh Ambani : This is a momentous occasion in the history of modern India. Digitisation is changing how we live, work.
Mukesh Ambani: I believe DigitalIndia India will be a huge success. It empowers the youth to fulfil their aspirations.
Kiran Kumari and Tanuja - awarded by @PMOIndia for exceptional work in the area of #DigitalIndia at #DigitalIndiaWeek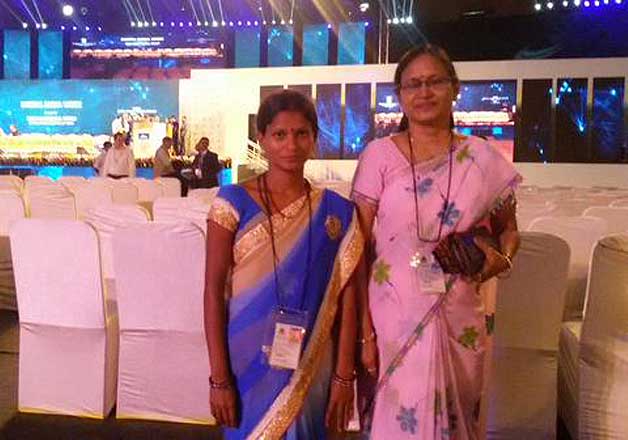 4:20pm - PM Narendra Modi launches 'Digital India Week'
4:15pm - "Digital India" will bring about a great change,let me appeal all, to make this great mission a great success: Ravi Shankar Prasad
4:10pm - PM Narendra Modi arrives at Indira Gandhi indoor stadium, will launch 'Digital India Week' shortly.