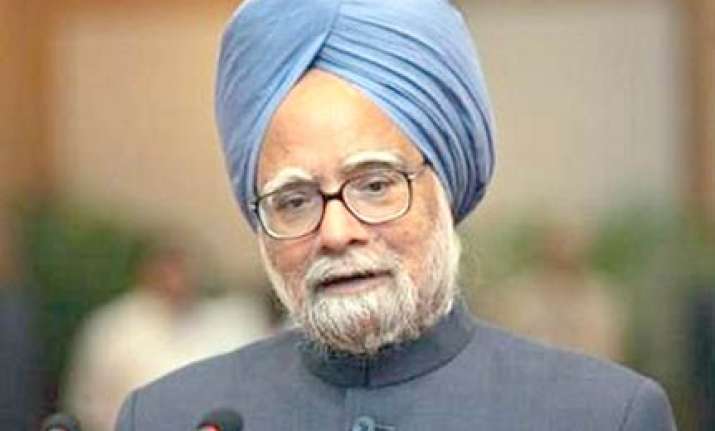 Prime Minister Manmohan Singh on Friday  singled out L K Advani for attack by seeking to demolish a number of issues raised by the BJP veteran including the charge that India was talking to Pakistan under US pressure. 
"I think we do a disservice to any government and Prime Minister of this proud country if we say that such fundamental matters of national security and foreign policy were based on anything but our supreme national interest," he said. 
Singh's remark, while replying to the three-day discussion in the Lok Sabha on the Motion of Thanks to the President for her address, came in response to Advani's charge that India had resumed talks with Pakistan under US pressure. 
Urging the Opposition "not to spread disinformation" on sensitive aspects of foreign policy, he also dismissed another BJP leader Murli Manohar Joshi's contention that steps being taken by the government would make Indian agriculture sector and the farmers an "appendage" to the US. 
Singh, who had torn into the arguments of Advani in the House a couple of days back too, also responded to the efforts being initiated to unearth black money, suicide of farmers and one rank-one pension - all issues raised by the BJP Parliamentary Party chairman. "Let us not allow narrow partisan considerations to come in the way of effective governance of this great country," the Prime Minister told the Opposition. 
Both Advani and Joshi were seen sitting in the front opposition benches calmly listening to the Prime Minister. Seeking cooperation and support of all sections of the House, Singh said "our country is passing through a difficult time. Security and stability are the need of the hour." 
"Political parties can differ on various issues but I do believe it is important for us to face challenges in a united manner," the Prime Minister said. 
Referring to Joshi's contention that India's foreign and defence policies were Pakistan-centric and ignored China, he said good relations with Beijing would not only benefit the two nations but also contribute to peace, security and stability in Asia-Pacific region but the entire world. "We are both committed at the highest level to maintain peace and tranquility on the border, pending the resolution of the border question," Singh said. PTI