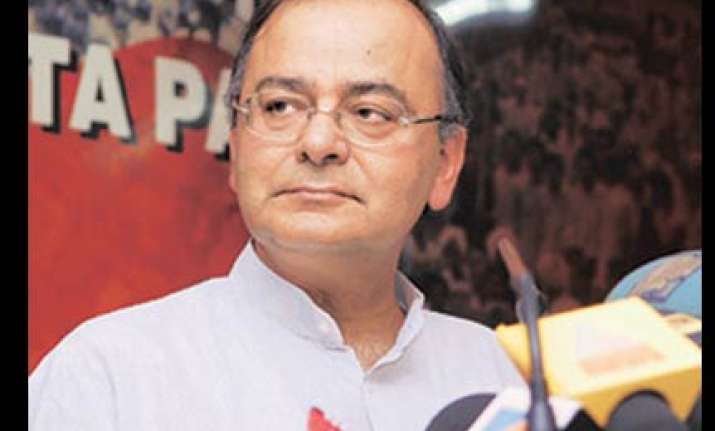 BJP on Friday  expressed disappointment over the reply of Prime Minister Manmohan Singh to the President's Address in Parliament and said there was no roadmap or clarity in the government on resolving serious problems facing the country. 
"The opposition was disappointed with the President's Address earlier and had expressed it then. We are further disappointed with the reply of the Prime Minister to it... There is no roadmap or concern for solving the serious problems of the country," Leader of Opposition in the Rajya Sabha Arun Jaitley said. 
He listed issues like rising food inflation, threat to internal security from Left-wing extremists and government's foreign policy especially towards Pakistan to argue that Singh had not enumerated steps on solving India's major problems. "Prime Minister has not talked about any steps that will be translated into action. Price rise cannot be tackled by cliches and templates of the usual nature," Jaitley said. 
On the recent Maoists' demand for a ceasefire before talks with the government, he said, "Maoist violence has only increased after the ceasefire. It seems this was just a positioning exercise of Maoists. They are not serious about it... There is no clarity of the government on this issue." Jaitley asserted that the UPA government was not following an independent foreign policy towards Pakistan though it claimed otherwise. 
He further maintained that the Sharm-el-Sheikh communique had unilaterally changed India's foreign policy by delinking terror from talks. "The recent offer of (foreign secretary-level) talks by India proved Pakistan's understanding of Sharm-el-Sheikh to be true," Jaitley said. 
On the climate change issue, the senior BJP leader alleged that the government had not only changed its policy but also "changed those who stood by the policy" -- a reference to resignation of PM's special envoy on Climate Change Shyam Sharan. 
"Just your saying that you are not under pressure is not enough. There are sufficient indicators and circumstances which indicate that government is working under pressure," Jaitley said. 
He added that BJP found the paradox in the government's stand on Pakistan confusing as on one hand India is saying the neighbouring country is not doing enough and on the other it was going ahead with talks.
When asked if the opposition trusted the promises made by Singh in his speech today on controlling price rise, the senior BJP leader said, "There is very little trust in the promise made by the PM. Last year also he had made this claim." PTI