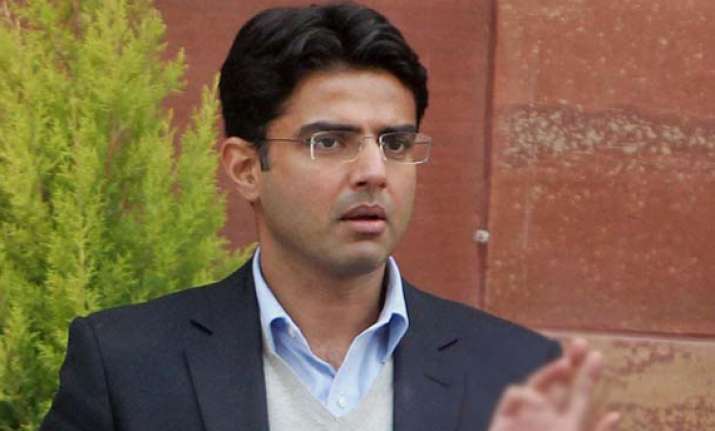 Ajmer: The fight for the Ajmer Lok Sabha seat has taken on an interesting prospect after the ruling BJP in Rajasthan decided to field a state minister and local Jat leader to challenge Union Minister and sitting MP, Congress's Sachin Pilot.
Pilot is counting on development work and projects started under his initiative over the last five years to see him through, but Rajasthan Water Resources minister Sanwarlal Jat is confident of success as all the eight Assembly segments in the Ajmer Parliamentary constituency are now in BJP's kitty.  
But Pilot is unfazed despite Congress's comprehensive defeat at the hands of BJP in the recent Assembly elections in the state.
"I am ready to take on and will defeat the BJP candidate this time also. In the last elections, I defeated sitting MP Kiran Maheshwari by a margin of 76,000 votes...
This time, I am confident of a better performance," Pilot told PTI.