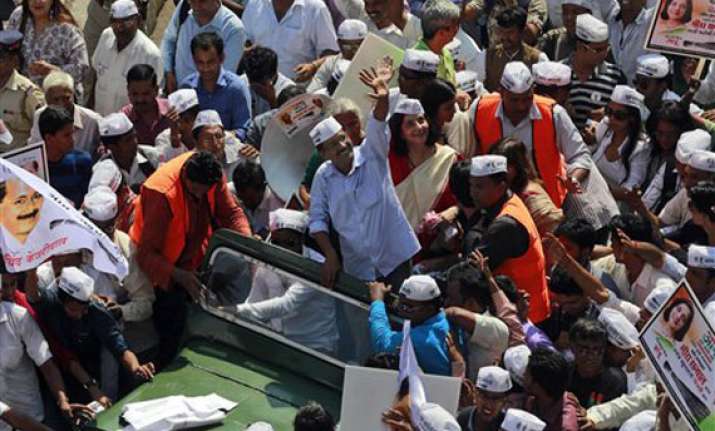 Mumbai: In a hard-hitting editorial in Shiv Sena's party organ Saamna, party supremo Uddhav Thackeray today hit out at Aam Aadmi Party leader Arvind Kejriwal for what he called, enacting Delhi-type dramas in Mumbai.
Following are the main pointers from Uddhav Thackeray's editorial against Kejriwal :
--Kejriwal says there is no Modi wave, but wave of anger. He should first advise his partymen who indulge in vandalism. Otherwise Kejriwal will notice the anger of Mumbaikars.
--You can't enact the tamasha of Delhi in Mumbai, Mumbai is Mumbai. The people of Mumbai faced woes because of his tamasha. Where was the need of enacting such tamasha to garner votes?
--Men like Kejriwal wearing caps suddenly enter railway coaches, sit in autos and buses, but he should know this is Mumbai, not Delhi. The people of Mumbai are not going to give him alms.
--Even Anna Hazare is unwilling to support Kejriwal today. His first choice is Mamata Banerjee. Kejriwal should know, why a guru ditched his disciple.