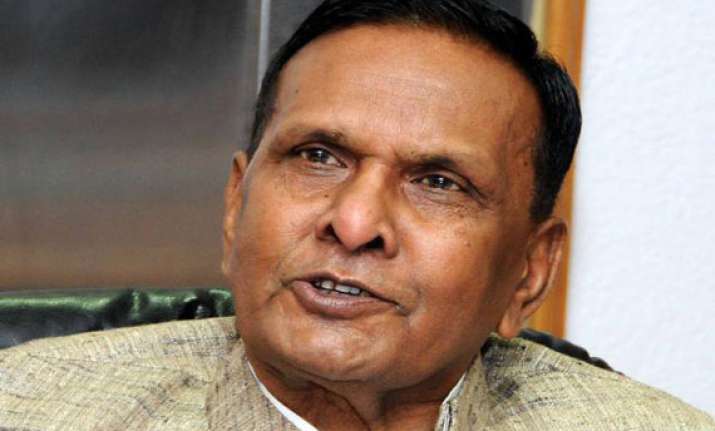 Jamshedpur, Nov 16:
People of this country want to see Rahul Gandhi as Prime Minister of the country, Union Minister for Steel Beni Prasad Verma said a day after the young AICC General Secretary was made head of the Congress Co-ordination Committee for 2014 Lok Sabha polls.
"Yes, we all want him to become the Prime Minister," Verma, who was in the steel city to take part in the 50th National Metallurgists Day inaugural function here, told reporters today.
He was responding to a question whether Congress was projecting Gandhi as the party's Prime Ministerial candidate for the next general election.
In a move signalling his larger role in the party, Congress yesterday made Rahul Gandhi the head of the Congress Coordination Committee for 2014 Lok Sabha polls.
Referring to corruption charges involving BJP national president
Nitin Gadkari
, the minister said Gadkari was "converting black money into white."
"He (Gadkari) has indulged in negative politics, which hampered the progress of the country," the minister alleged.
He told reporters, "Gadkari ko highlight karte rahiye, Congress ko faiyda hoga (Keep on highlighting Gadkari's deeds, it would benefit Congress in the next election)."
To query about corruption charges levelled against Union Minister for External Affairs Salman Khurshid by activist Arvind Kejriwal, the minister said there were no such charges against Khurshid.
About corruption charges against Robert Vadra, the son-in- law of AICC president Sonia Gandhi, the minister said, "Everybody has the right to do business and Vadra was not a Congress party member."