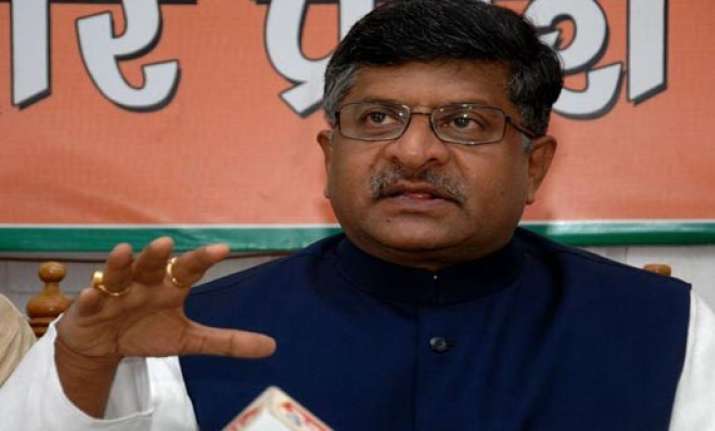 New Delhi: Stating that people of the country have rejected the policy of "arrogance, dynasty and inheritance", BJP today advised the Congress to "reconcile" itself to sit in the opposition.
Four days ahead of counting of votes for Lok Sabha election, BJP today lauded the voters of the country for coming out in large numbers to elect a "stable, effective and decisive" government.
"This is an election of hope and not of emotion. The policy of arrogance, dynasty and inheritance is being rejected by the people of India and the politics of initiative, hard work and accomplishments based upon the record of good governance is being rewarded by the people," BJP leader Ravi Shankar Prasad said.
Giving "unsolicited advice" to the Congress party, he said, "Dynasty cannot deliver victory. The Congress should understand. Please reconcile yourself to be in opposition, otherwise you will face difficulties."