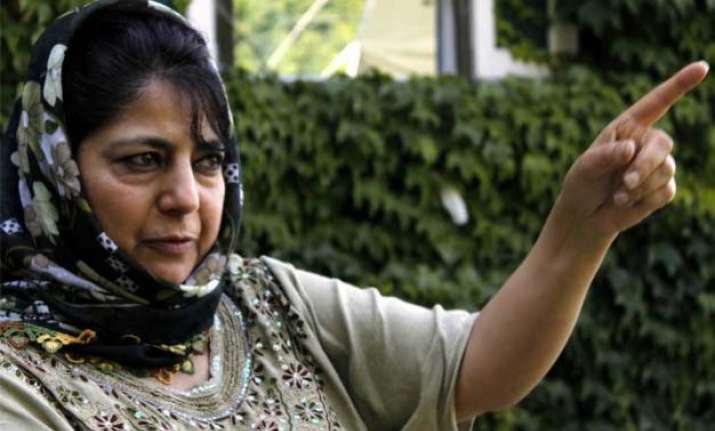 New Delhi: It was Mehbooba Mufti, President of ruling PDP, who forced the release of Hurriyat leaders who were arrested this morning ahead of NSA talks between India and Pakistan, according to some media reports.
If these reports are to be believed, Mehbooba Mufti had serious differences with his father Mufti Mohammad Sayeed, J&K CM,  over the house-arrest of Kashmiri separatist leaders.
When the reports came in of J&K government putting these leaders under house arrest, Mehbooba swung into action and started putting pressure on his father Mufi Mohammad Sayeed, the Chief Minister of Jammu and Kashmir, for immediate release of the separatist leaders.
Jammu and Kashmir Chief Minister, reportedly, caved in and ordered the release of Hurriyat leaders which has embarrassed the central government.
PDP's alliance partner BJP seems  unhappy over the development.  Senior state BJP leader and Deputy Chief Minister of J&K Nirmal Singh made it clear that Hurriyat leaders had to play no role in NSA-level talks between India and Pakistan.
" Hurriyat has nothing to do with Indo-Pak NSA talks," Nirmal Singh said.
Earlier in the day, top Kashmiri separatist leaders, including Syed Ali Shah Geelani and Mirwaiz Umer Farooq, were put under house arrest ahead of their proposed meeting with Pakistani National Security Advisor Sartaj Aziz in Delhi on Sunday.
After Mebooba's reported intervention, all arrested Kashmiri Separatist leaders, except Syed Ali Shah Geelani, were released.