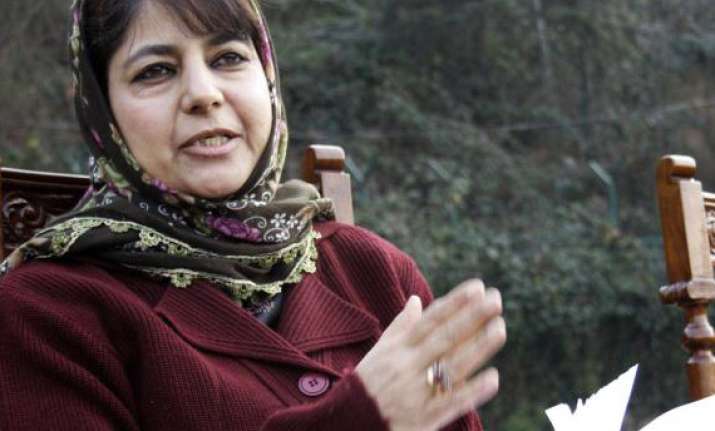 Srinagar: Opposition Peoples Democratic Party (PDP) yesterday demanded a focused and composite development plan for Gujjars in Jammu and Kashmir, saying the community has suffered "neglect and exploitation" for long.
"The Gujjar community, after having suffered neglect and exploitation for long, need a focused and composite development plan to ensure their progress," PDP president Mehbooba Mufti said.
Addressing a gathering of community representatives of Gujjars and Bakerwals at Peer-ki-Gali along the Mughal Road in Shopian district, Mehbooba said, while making efforts to give a push to the development of this most backward section of the society, it has to be ensured that their traditions and environment are preserved.
Stressing on the need for improving education and healthcare facilities to Gujjar community, Mehbooba alleged the number of schemes, launched by the Centre for their focused welfare, have been derailed by the National Conference-led government.
"Mobile schools and dispensaries have almost become dysfunctional, leaving children and other Gujjar members without any access to basic education and health care," she alleged.
Similarly, the PDP leader said, tribal sub plans approved for the community have generally been sabotaged by allocating funds on political considerations, which has resulted in frequent suspension of allotment of funds by the Centre.
Mehbooba alleged the present government has failed to construct model schools sanctioned by the Centre for tribal students at every district headquarter.
"Similar is the fate of Gujjar-Bakerwal hostels which are in a mess as well as special scholarship schemes offered by the Centre to tribal students," she  said.