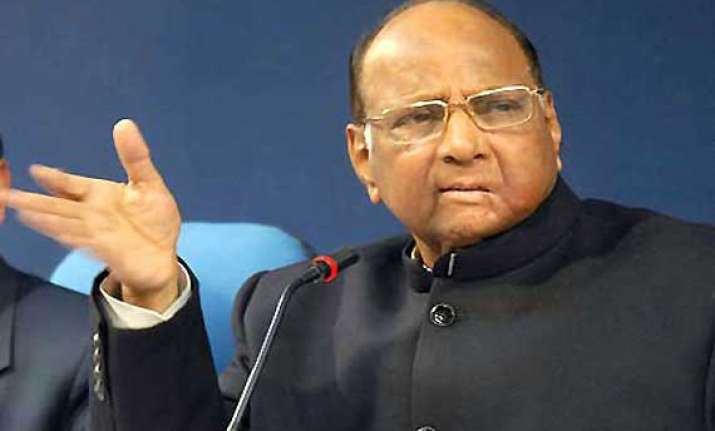 Mumbai: Union Agriculture Minister and NCP chief Sharad Pawar here today met leaders of the ruling NCP and Congress alliance in Maharashtra to discuss the political situation ahead of the Lok Sabha election results, and the preparations for the Assembly elections.  
Maharashtra Assembly polls are due later this year.  Chief Minister Prithviraj Chavan, state Congress president Manikrao Thakre, Deputy Chief Minister Ajit Pawar and state NCP's working president Jitendra Awhad were present at the meeting.
Pawar had held a meeting with NCP ministers and Lok Sabha candidates yesterday. Congress too had held a meeting of the district unit chiefs recently to plan the strategy for the Assembly polls.
Both the parties have already said that they would fight the Assembly elections in an alliance.
Thakre told PTI that both the parties had decided to prepare jointly for the Assembly polls.  "Whatever decisions are pending, the state government should act (on them) speedily," he said.  "It was also decided (at the meeting) that swap of seats would be decided on elective merit (of prospective candidates)," he said.