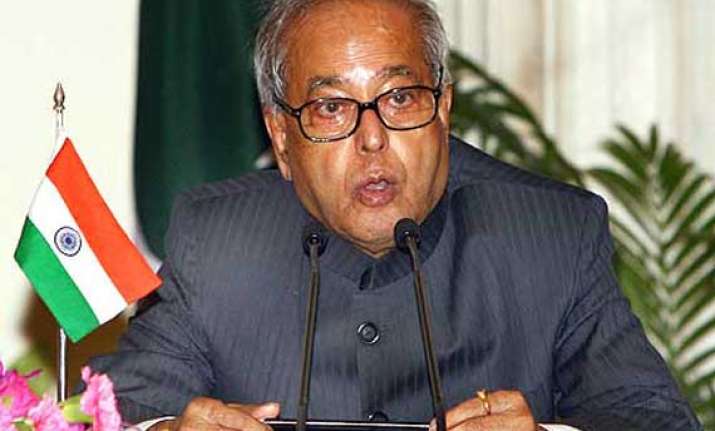 New Delhi: President Pranab Mukherjee Monday unveiled the photographs of the presidents of the central legislative assembly and the portraits of former Lok Sabha speakers at the Parliament House.
"Indian parliament is the 'Gangotri' of our democracy. It represents the will and the aspirations of one billion-plus people and is the link between the people and the government," Mukherjee said.
"If Gangotri gets polluted, neither Ganga nor any of its tributaries can stay unpolluted," he said.
"It is incumbent upon all parliamentarians that they maintain the highest standards of democracy and parliamentary functioning," Mukherjee added.
The president also said that parliament, like other organs of the government, is not sovereign and "owes its origin and authority to the constitution".