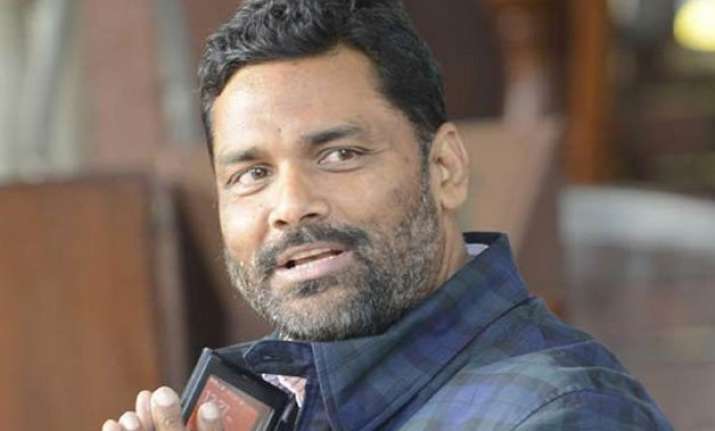 New Delhi: The Dabangg of Kosi-Seemanchal region , a criminal, and Madhepura Robin Hood image holder- Pappu Yadav has earned several names. Currently, a Lok Sabha MP from Madhepura , Yadav spends  his days in  six-seater Airbus 130 helicopter  campaigning for  his  recently floated Jan Adhikaar Party .
Pappu Yadav was once very close to RJD Supremo Lalu Yadav, before he was expelled from the party. This time there is a chance Pappu Yadav could walk away with Lalu's  'Yadav' vote bank in half-a-dozen seats in Seemanchal, where RJD is expecting a surge in the final phase of polling.
Pappu's quest to earn the crown of Yadav Mark-II could further be boosted by the fact that his wife Ranjeet Ranjan, is also a Congress MP in neighbouring Supaul.
Describing Lalu as a fake Yadav, Pappu terms himself as the advocator of the Yadav clan, "Lalu is a fake Yadav. I am real," Pappu told Times of India.
"Lalu only wants thekedars around him. Look at how he's treated those who were once close to him. Usne Yadav ko istamaal kiya hai vote ke liye(He used Yadav's for his benefit), I work for real uplift of Yadav's. Lalu jaat se Yadav hai, vicharon se nahi. (Lalu is Yadav by caste not by thinking)"
 
To further bolster his Robinhood image Pappu maintains "My fight is against doctors who dupe the poor, against teachers who don't teach. Doctors and teachers are my enemies. Gareeb meri zindagi hai." (Poor people are my life).
"They tried to finish me off by calling me a criminal. I spent 12 years in jail. It was maut (death), worse than maut." he said.
"Sometimes in the fight for the poor you do break the law. If there are no roads, no water, no electricity and the poor come on the streets, should they be jailed? Didn't Bhagat Singh and Gandhi break the law? I'm not a criminal, I am a krantikari.
While his opponents do old-style caste arithmetic, Pappu is doing some smart maths, said one of the local Yadav.
Pappu also promptly praised PM Modi: "Baat toh hain unme. Par RSS unko kaam nahin karne de raha hain."  (He has got that zeal but RSS is not allowing him to do his work properly).