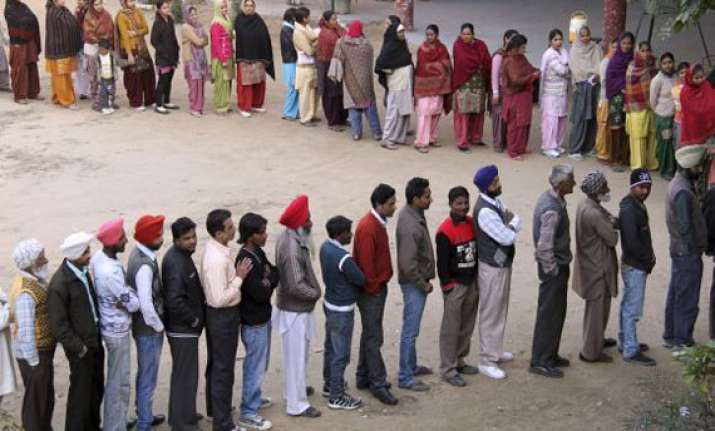 Moga (Punjab), Feb 24: Braving heavy rain Saturday, over 70 percent of the electorate in Punjab's Moga assembly seat cast their franchise.
People lined up at various polling booths to cast their votes in the by-election, officials said.
Ten candidates, including four Independents, were in the fray.
The main contest was between the ruling Shiromani Akali Dal and the opposition Congress. The Akali Dal fielded Joginder Pal Jain against Congress candidate Vijay Kumar Sathi.
Jain had quit the assembly seat and the Congress Dec 26 and joined the Akali Dal. He was elected from the seat on the Congress ticket in the Jan 30 assembly election last year. His resignation forced a by-election.
Jain was elected as a legislator on the Congress ticket from here twice -- in 2007 and 2012.
The People's Party of Punjab (PPP), led by former finance minister Manpreet Badal, had fielded Ravinder Singh Dhaliwal in the contest, ignoring a move by the Congress leadership to put up a joint opposition candidate.