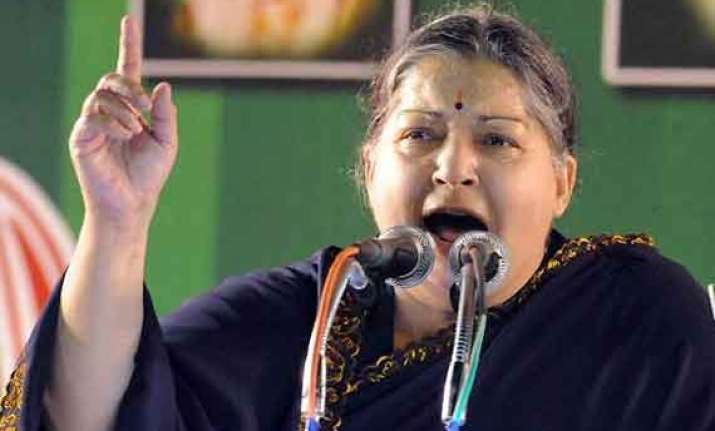 Chennai: Hitting out at the BJP over its campaign on lack of development in Tamil Nadu, AIADMK general secretary J. Jayalalithaa Monday said the state's human development index was better than that of Gujarat ruled by Narendra Modi.
Addressing an election rally here, Jayalalithaa said: "It is the human development index that shows whether a state has attained development and whether that has benefitted the poor and the middle class."
Reeling off statistics, the chief minister said 16.6 percent of Gujarat's population was below the poverty line, while in Tamil Nadu it was 11.3 percent.
She said 38 children die in Gujarat before the age of one, whereas in Tamil Nadu the figure is only 21.
She also said 122 women die in Gujarat during child delivery, whereas in Tamil Nadu the figure is only 90.