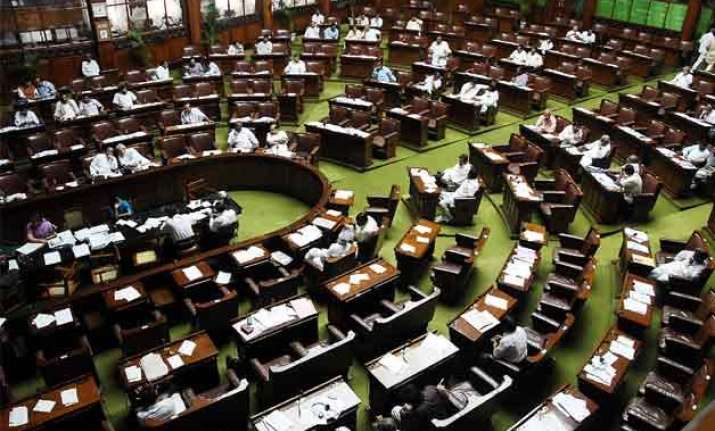 New Delhi: Opposition members today raised concern in the Lok Sabha over two encounters in Andhra Pradesh and Telangana, alleging that people were killed by police in cold blood and demanded a CBI probe.
Raising the issue during the Zero Hour, E Ahmed (IUML) referred to the Nalgonda killings and alleged that five minority youth were shot dead by police in an "extra judicial massacre".
Noting that the incident has sent shockwaves among people, he demanded a CBI inquiry if a judicial probe was not possible.
Initially, Speaker Sumitra Mahajan was reluctant to allow Ahmed to raise the issue as it was a state matter.
Deputy Speaker M Thambidurai, who is also AIADMK leader, utilised the occasion to press for an inquiry into the encounter killing of alleged red sanders smugglers near Tirupati in Andhra Pradesh.
The way Thambidurai raised the issue irked the Speaker who was presiding over the proceedings.
"You are a Deputy Speaker. You should not talk directly. You should tell me," a visibly upset Speaker observed after Thambidurai sought a response from Home
Minister Rajnath Singh.
Members from some other parties, including Congress, supported the demands.
Singh merely said the Centre had sought a report from the state governments and will inform members after getting the
reply. If the presiding officer so suggested, he could inform the House, he said.
The opposition members, however, expressed their unhappiness over his response, noting that the state governments themselves were in the dock.