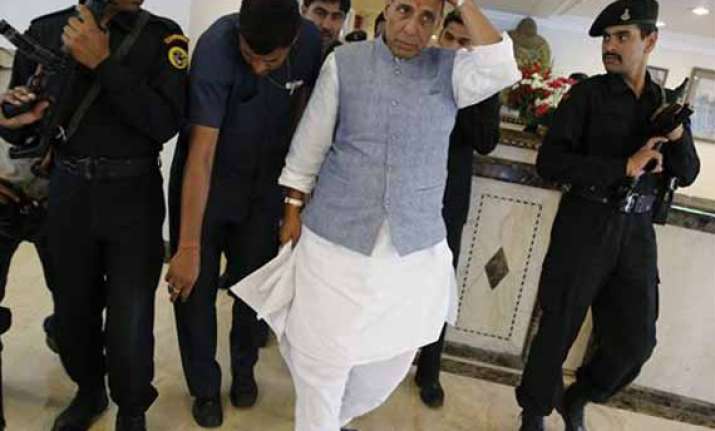 On Board Special Flight: Only Narendra Modi will be the prime minister of an NDA government irrespective of its tally in the new Lok Sabha, BJP President Rajnath Singh made it clear today.
"Modi will be the Prime Minister of NDA government under any circumstances," he said in an interview to PTI on board his chartered campaign aircraft.
The BJP leader's categorical assertion came in response to a question about the possibility of the NDA falling short of a majority and any new ally insisting on a different leader from Modi.
"The country cannot be ruled only by the laws but by a leader who has moral authority. Only a person who has been projected as the PM candidate or CM candidate will have that moral authority," he said.
Rajnath Singh dismissed Modi's refusal to wear a 'skull cap' as "unnecessary controversy".
"This is an attempt to make an issue of a non-issue in a planned manner by our political opponents. I wear dhoti-kurta, he (Modi) wears kurta-pyjama, you wear shirt-pant. Is this an issue? They (opponents) want to communalise the country," he said.