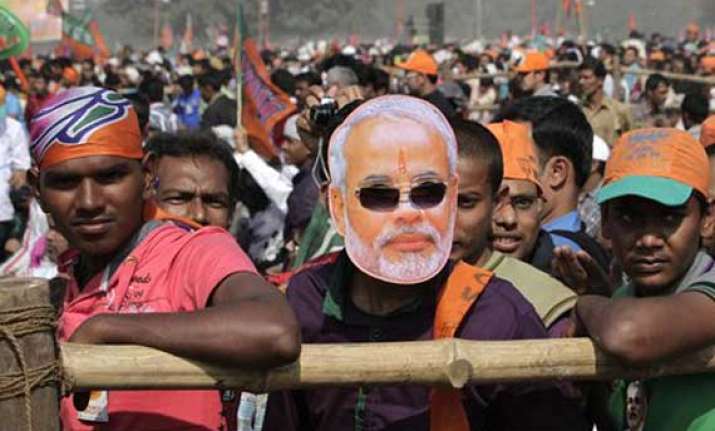 Kolkata: BJP general secretary in charge of West Bengal  Varun Gandhi has let the cat out of the bag by disclosing that only 50,000 people turned up at Narendra Modi's Kolkata rally on Wednesday at Brigade Parade Ground.
The Indian Express reporter asked Varun Gandhi about what the BJP had claimed as  "huge" turnout. Varun replied:  "It was okay."
Asked why he did not think it was excellent, Varun said, "You have got the figures wrong. It is not true that 200,000 plus people turned up at the meeting. The crowd was at the most 45,000 to 50,000."
BJP leaders in Kolkata had been claiming that two to three lakhs people turned up to hear Modi, and over 50,000 people were stopped on their way to the rally by Trinamool cadres.
Asked what he thought of the content of the speeches by Modi and BJP president Rajnath Singh, Varun said: "I am not to comment on that. You should ask state leaders like (state unit president) Rahul Sinha."