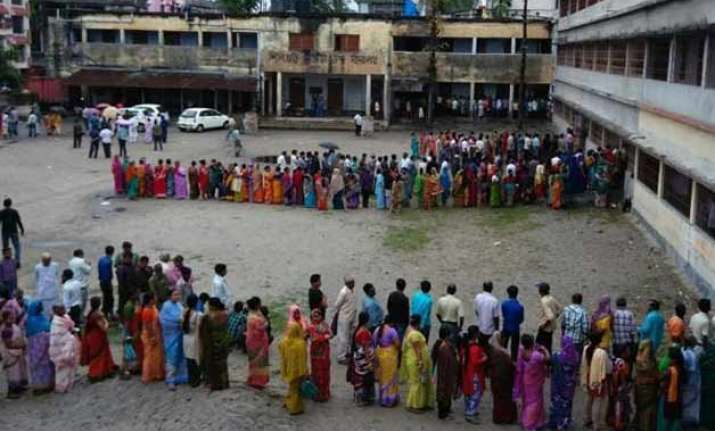 Kolkata: A civilian was shot dead in a municipality in Burdwan district of West Bengal where polling to 91 civic bodies are underway. 
Reports suggested that in ward 14 of Katwa municipality in Burdwan, a person, said to be a Trinamool Congress (TMC) worker, was shot dead in front of a booth. An eyewitness said that three bullets were fired at him in front of a school in North Dumdum municipality.
In Bankura, a bag full of bombs was found abandoned outside a polling booth. 
Locals in Sonamukhi municipality of the district said that outsiders armed with crude bombs were roaming in the vicinity since early morning. They bravely put up a resistance and handed over three criminals to the police.
Polling across the state began at 7 am today amid tight security. These elections are the last pan-Bengal exercise before the all-important assembly polls next year.
Altogether 91 observers and four special observers would directly monitor the entire polling process, besides a number of micro-observers in sensitive polling stations. Nearly 74 lakh people will cast their votes, while a total of 7636 candidates will try their luck.
Polling is being held in 8,756 polling stations, of which 2,318 have been identified as sensitive and 2,142 as hyper sensitive.
The election would be a test of Trinamool Congress' popularity among the urban electorate, while CPI-M and the other Left parties would be able to find out whether their efforts to woo back the voters have paid off.
For BJP, aspiring to become a major force in the state since the Lok Sabha election, the civic poll would be a test of its popularity graph while Congress, which has witnessed desertion in its rank, is trying hard to retain some pockets.