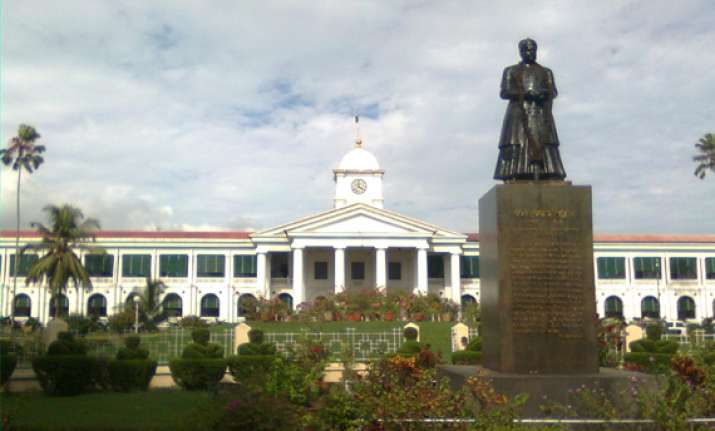 Thiruvananthapuram, Aug 12: More than one lakh supporters of Left Democratic Front (LDF)  are going to lay siege to the Kerala secretariat today demanding resignation of Chief Minister Oommen Chandy for his alleged involvement in solar scam.
Chief Minister Oommen Chandy said the government would allow the protest as long as it remained peaceful. He said, government will ensure law and order but will not use force against peaceful protesters.
Communist Party of India-Marxist (CPM) state secretary Pinarayi Vijayan said provocation was not on the agenda and the cadres were part of a democratic protest.
Reacting to Chandy's proposal for talks with Opposition leaders, Vijayan said the chief minister's resignation was the only way out of the deadlock.
Meanwhile, CPM cadres from different parts of the state have arrived in the capital.
Party workers who arrived from other districts said massive security measures initiated by the government, including deployment of the Central Reserve Police Force, had only spurred them on.
Led by senior national leaders, including CPM general secretary Prakash Karat, the cadres are set to block all the four entry points to the secretariat.
Thousands of police personnel are in the city to take on the indefinite protest.
On Sunday, restrictions were imposed on entry into the MLA hostel here triggering protests by LDF leaders.