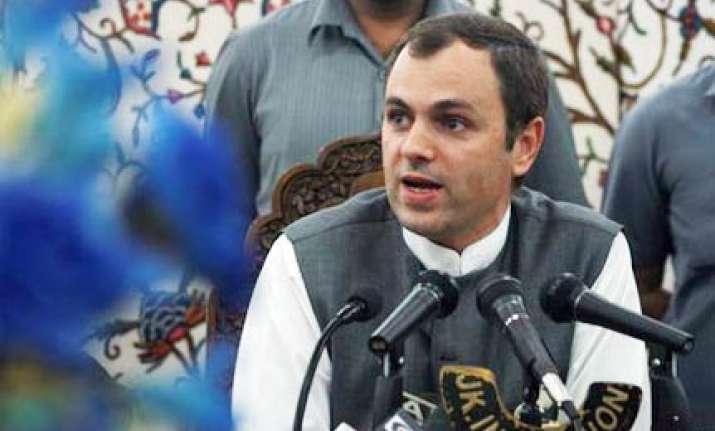 Srinagar: Jammu and Kashmir Chief Minister Omar Abdullah on Saturday served a legal notice to two senior PDP leaders asking them to issue a public apology in the next seven days for allegations of corruption levelled against him or face a defamation suit of Rs 10 crore in the court.
The legal notice was served on behalf of Omar by his lawyer and former Additional Solicitor General Abhishek Manu Singhvi to PDP MLAs Nizamuddin Bhat and PDP spokesman Nayeem Akhtar.
 According to the legal notice, Singhvi, who is also a spokesman of Congress party, asked the two leaders to make "a public apology within next seven days and withdraw the comments within next seven days, failing which he will be constrained to commence appropriate legal action proceedings against them."
Bhat and the spokesman had called a press conference earlier this week and claimed that the Chief Minister had received kickbacks in connection with the construction of the Rattle power project in Jammu region.
The notice said the two leaders should tender a public apology for "levelling baseless, fabricated, concocted, frivolous, false and defamatory allegations against his client in a bid to defame him and damage his reputation."
The notice also said that if a public apology was not tendered within the stipulated time, an appropriate complaint under the Jammu and Kashmir Code of Criminal Procedure, 1933, would be filed.
Besides this, a defamation suit for recovering damages to the extent of Rs 10 crore before an appropriate Court would also be filed. PTI