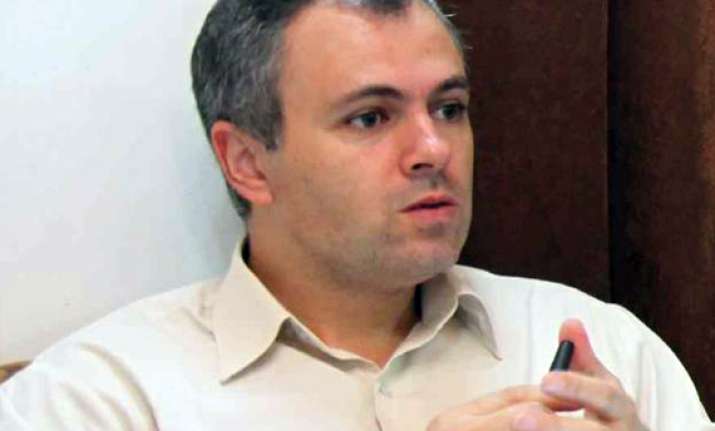 Srinagar, Feb 15: Jammu and Kashmir Chief Minister Omar Abdullah has defended imposition of curfew in the Valley saying restrictions would not have been needed if no one tried to create trouble after the hanging of Parliament attack convict Afzal Guru.
"Even these restrictions would not have been necessary if we didn't have amongst us those determined to create trouble out of this situation," Omar wrote on micro-blogging site Twitter.
Curfew was re-imposed across Kashmir Valley last night as a precautionary measure to foil the plans of separatist groups to hold a rally in memory of Guru at Eidgah graveyard.  The restrictions are strictly being imposed and there were apprehensions that people will not be allowed to offer Friday congregational prayers.
Omar, however, clarified that there are no restrictions on offering prayers at local mosques.
"There will be no restriction on people offering Friday prayers in their local Mosques," the Chief Minister said.  Curfew was imposed across the Valley on Saturday following the hanging of Guru in Tihar Jail in Delhi and relaxed in phased on Thursday and Friday but restrictions were re-imposed last night.