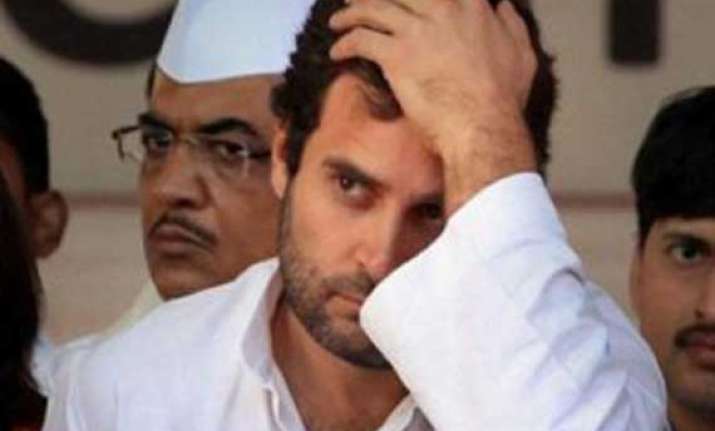 New Delhi: The Election Commission Friday issued a notice to Congress vice president Rahul Gandhi saying that he had violated model code of conduct with his speech in Himachal Pradesh this month in which he alleged people will be killed if BJP comes to power.
In its notice to Gandhi, the Commission asked him to explain his stand by 11 a.m. Monday.
The poll panel said it had received a complaint from the Bharatiya Janata Party enclosing a video CD and press clippings of his speech in Solan in the hill state May 1.
Citing the complaint, the Election Commission said that Gandhi had stated in his speech that "if there is BJP (in power), 22,000 people will be killed. Because they spread anger".
It said Gandhi had also stated that the "whole world is seeing and asking, whether there will be peace in India. And this question was never asked before".
"The commission is, prima facie, of the opinion that by making the statement you have violated the model code of conduct," the commission said.
"The commission gives you an opportunity to explain your stand in making the above statement before 11 a.m. on May 12 failing which a decision (will be taken) without further reference to you," it added.