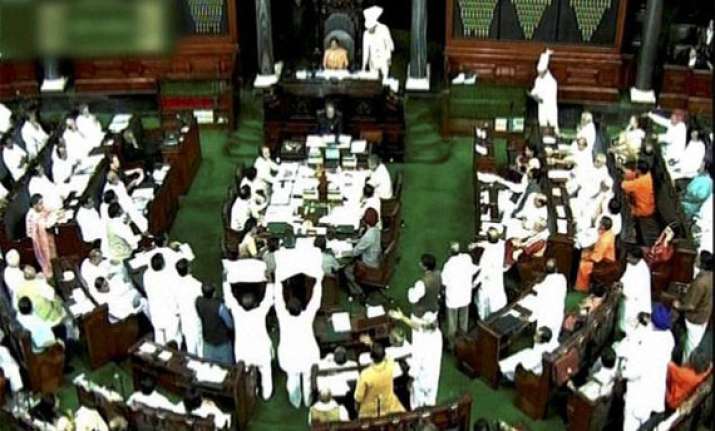 New Delhi, Dec 19: Lok Sabha members divided over quota in job promotions for the Scheduled Castes and the Scheduled Tribes Wednesday disrupted proceedings of the house, forcing the speaker to adjourn the house till 2 p.m.
The house was earlier adjourned till 12 noon.
As soon as the Question Hour began in the morning, parliament members from the Samajwadi Party (SP), Janata Dal-United (JDU) and Shiv Sena moved near the speaker's podium and raised slogans against the bill.
The Sena leaders wanted the government to hike the minimum support price for cotton.
The bill, passed by the Rajya Sabha last week, is to be taken up in the Lok Sabha.
In an attempt to shout the opposition members down, Congress members raised slogans in favour of the bill.
"We want social justice," they said.
As Speaker Meira Kumar tried to take the Question Hour forward and allowed Minister of State for Human Resource Development Shashi Tharoor to answer supplementary questions, she had to adjourn the house till noon due to the din.
When the house reassembled, the scene was repeated.
Women MPs from the BJP, Akali Dal and the JD-U approached the chair, asking for a debate on the issue of women's security following the rape and torture of a young woman in Delhi Sunday.
As unruly scenes continued, the chair adjourned the house till 2 p.m.