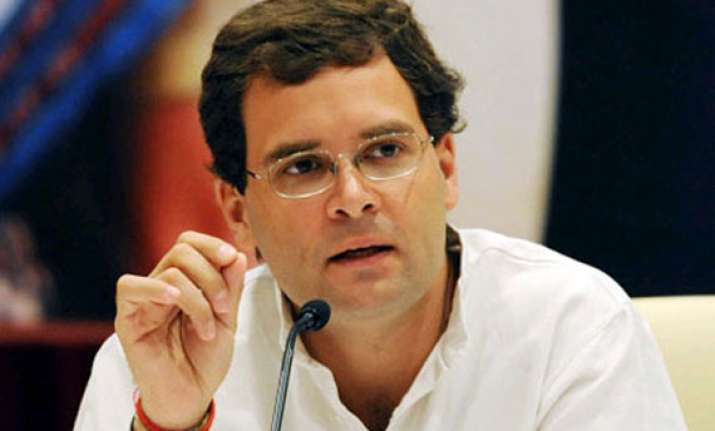 Bikaner: Rahul Gandhi yesterday visited Kolayat town of Bikaner district and interacted with clay mine labourers.  
A group of workers told Gandhi that they have been deprived of rightful wages and benefits and are bound to work as labourer on their lands.
They told the Congress leader that the land where mining takes place belonged to them but they had no ownership right.  
Gandhi was told by the labourers that they lack facilities of proper medical services, education and were getting only Rs 100 as daily wage.
They demanded that the labourers be given benefits of government schemes and Rs 400 daily wage.
 Gandhi told them that he wanted to know their problems so that they could be included in party's poll manifesto.
"Nobody hears the voice of poor and downtrodden, however louder they may shout. They (provincial government in northwestern Rajasthan state) find new ways to ignore this voice, and call it development. The whole system is like that. Even if the land is yours and they are taking coal out of it, they won't give you any remuneration for it," said Gandhi.