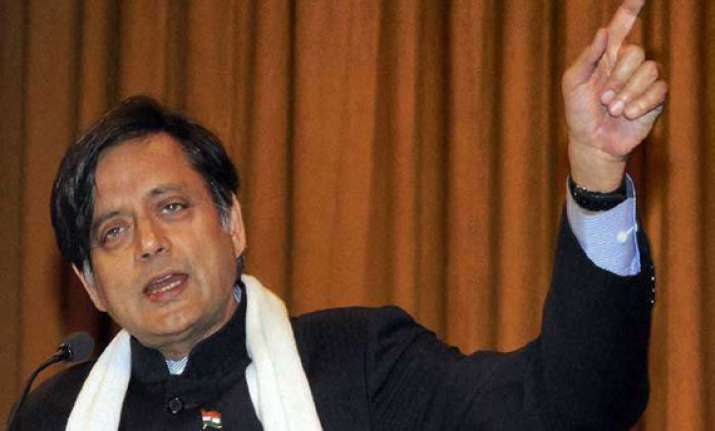 New Delhi: With Sonia and Rahul Gandhi at the top, Congress has "no vacancy" for a leadership role, party leader Shashi Tharoor today said amidst speculation that Priyanka Gandhi could assume a bigger responsibility in the organisation.
"Congress has a President and a Vice-President, who is not only functioning but also active. Off course, Priyanka Gandhi is campaigning in two Lok Sabha constituencies (Amethi and Rae Bareli)," Tharoor, who is also a party spokesperson, told reporters, adding that she herself had restricted her role to the two seats.
Asked if this meant Priyanka was not required, Tharoor said, "There is no vacancy at the moment. We have a President and a Vice President and they are doing a job."
The Congress leader, at the same time, said that there has been a "very positive impact" by the campaigning of Priyanka in the two parliamentary constituencies.
Earlier this week, Priyanka had said that her brother Rahul had expressed to her many times that he thinks, she should contest.