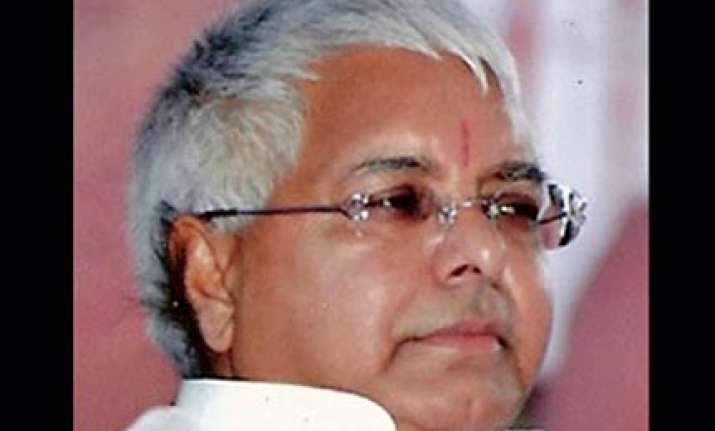 Patna :  Claiming to have been the catalyst for social justice in Bihar, RJD president Lalu Prasad on Sunday  said no leader from forward communities could dream of becoming the chief minister of the state in future.
 At the same time he hastened to say that he stood for the welfare of all communities and had even proposed 10 per cent job quota for the poor upper castemen if the RJD-LJP combine returned to power in the coming assembly polls.
Prasad, who was addressing a function at the RJD office here, said he would put Bihar on the map of developed states in the next five years if voted to power and urged the electorate to ignore Chief Minister Nitish Kumar's alleged attempts to create fear in the public mind about the state of affairs during 15 years of the RJD rule in the state.
 Kumar was harping on the RJD's 15 year-rule as part of a 'sinister campaign' against his party, he said and claimed that canards about him and his party would not help the chief minister retain his power.
 Prasad also flayed the NDA government for 'institutionalising corruption' in Bihar by allegedly allowing bureaucrats to loot public funds under MNREGA and investing the money in real estate here.
 The RJD-LJP combine if voted to power would investigate each case of corruption and punish the guilty officials and public servants, he said.
He also demanded a CBI probe into the submission of fake detailed contingency (DC) bills by the state government against appropriation of Rs 11,412 crore withdrawn from the treasury since 2002 for development and welfare activities.
The state government officials have been coerced to submit fake DC bills to justify the appropriation of the funds, he added. PTI