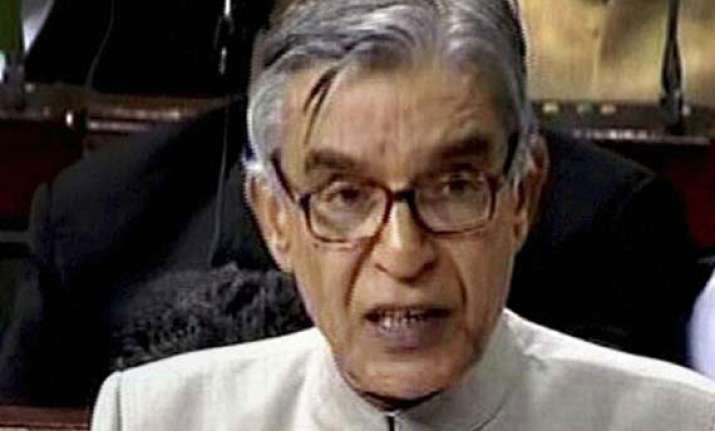 New Delhi, Feb 26: Railway Minister Pawan Kumar Bansal today ruled out roll back of the proposed hike in reservation charges in superfast trains.
"The proposed hike will be applicable on only three per cent of total tickets booked in trains and I have taken the steps in the interest of genuine passengers and to deter the touts", Bansal told PTI.
Bansal has proposed supplementary charges for super fast trains, reservation fee, clerkage charge, cancellation charge and Tatkal fee in his maiden rail budget.
The reservation fee has been increased from Rs 25 in AC III to Rs 40 and the supplementary superfast charge hiked from Rs 30 to Rs 45. For AC 1 and II class, the hike is about Rs 50 per ticket.
Asked whether he would consider withdrawal of the proposed hikes, he said "there is no question of rolling back the proposal."
"I had hiked the passenger fares in January and I did not want to do it for the second time in two months. There is no hike in the basic passenger fares," Railway Minister said.
On freight hike in this year's rail budget, he said there was a need for it after the increase in diesel price. "I have tried to make railways viable."
He further said "the diesel price hike has also affected the road sector but nobody will ask how many times transporters have increased their rates. Because private players are involved in the road sector, no question will be asked there."
Bansal also hinted that some more trains could be announced besides the 107 trains mentioned in the budget.
"I had received about 2,000 representations for new trains and all could not be accommodated. Some more trains can be announced later on," he said.
Whether fuel adjustment component (FAC) would be applicable in passenger fares, Bansal said "we did not do it for now."