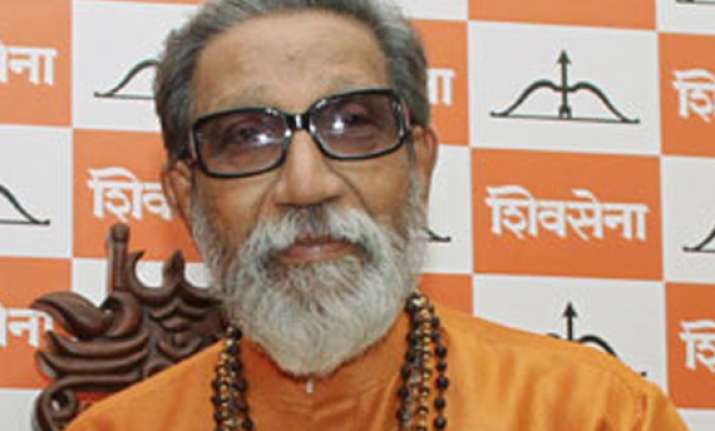 Mumbai, Jun 21: NDA ally Shiv Sena today said there would be no re-thinking on their support for UPA Presidential candidate Pranab Mukherjee.
BJP's presidential nominee P A Sangma appealed Sena to support his candidature after the party broke ranks with NDA and went ahead with supporting Mukherjee.  
Shiv Sena executive president Uddhav Thackeray told reporters here that he would not "re-think" on  their support to the presidential candidate.
He said Sena is not supporting Mukherjee as a presidential candidate but because he possesses the credentials of becoming the President, he said adding "why should Sena support Sangma?"
"Pranab Mukherjee is always a better choice as compared to Sangma. He has had a vast political career," he said.  Lamenting NDA's delaying the name of their presidential nominee, he insisted the alliance to come together with renewed vigour. "Had they started the process of selecting the NDA nominee 2-3 months back, Shiv Sena would have supported it," he said.
On Bihar Chief Minister Nitish Kumar's attack on Gujarat CM Narendra Modi over the Prime Ministerial post, Uddhav said "like-minded people" should first come together.  
He, however, said Modi is closer to him than Nitish Kumar whom he had met once during a NDA meeting.  "In Hindustan, the Prime Minister should be 'Hindutvawadi' (with Hindu ideology)," he stressed.