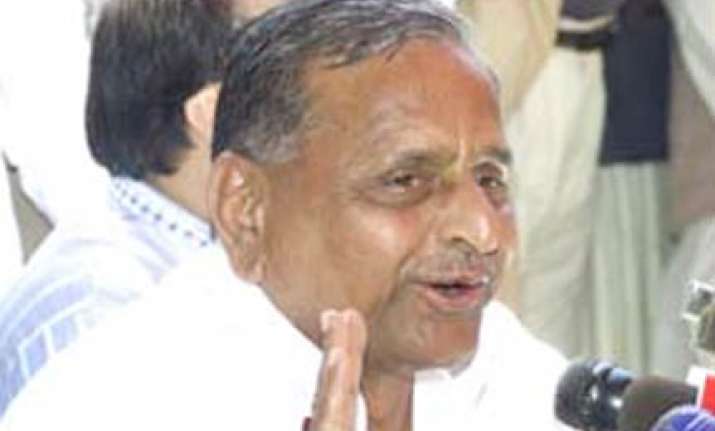 Samajwadi Party president Mulayam Singh Yadav on Friday said he had no problem with BJP if it gives up the contentious Ram Temple issue and starts talking about development.
"In case BJP shuns the path of religion-based politics we will have no problem in having friendly ties with them despite ideological differences", Yadav who was here to attend a marriage along with his son Akhilesh Yadav told news persons. 
Two days ago also during a discussion on price rise in Lok Sabha, Yadav had said that his party and BJP can be friends (in tackling price rise) only if the former gave up playing politics in the name of religion.   Terming Uttar Pradesh Chief Minister Mayawati an autocrat, Yadav said all such rulers had had a dismal fate. 
To a question on whether his one time close ally Azam Khan would return to the party fold, Yadav said in politics doors are never closed ..."anyone can come and go at anytime".   On parting ways with Kalyan Singh, he said the former BJP leader was never in the SP. PTI