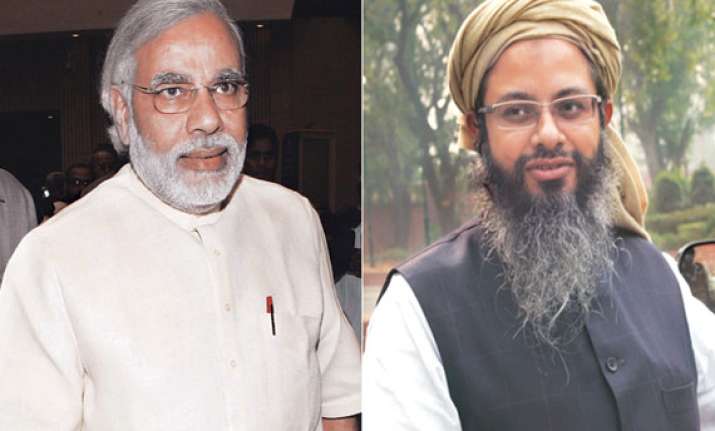 New Delhi: The chief of Jamiat-ul-Ulema-e-Hind Maulana Mehmood Madani has said that BJP prime ministerial designate Narendra Modi need not feel sorry for not wearing the skull cap offered to him by a Muslim priest.
In an interview to a news channel, Madani said, "If you ask me to put a tilak, I won't agree.. not at all. And that doesn't make me a bad person. I can be bad on account of my action only.
"It has been our bad experience that symbolic acts have been done for Muslims, but real problems have not been solved. I don't find refusal to wear a skull cap is bad. I say, that those who were the skull cap fool Muslims.
"I want to tell them with folded hands not to make a fool of us. He (Modi) should not wear the skull cap", said Madani.
On riots, Madani said, "If he (Modi) is guilty, then he should be punished."
"There is a view about him (Modi) that he is not secular. It may be wrong but that is the view and I also agree with the view.
"The identity attached to him is that of destruction. If he talks about development and succeeds in implementing then he will be worthy of praise.
"It is good that he is now projecting himself as secular and not making a single communal remark and that is the strength of this country. Khuda kare ki dil badal gaya ho (God willing , let there be a change of heart). It will be a good thing", said Madani.