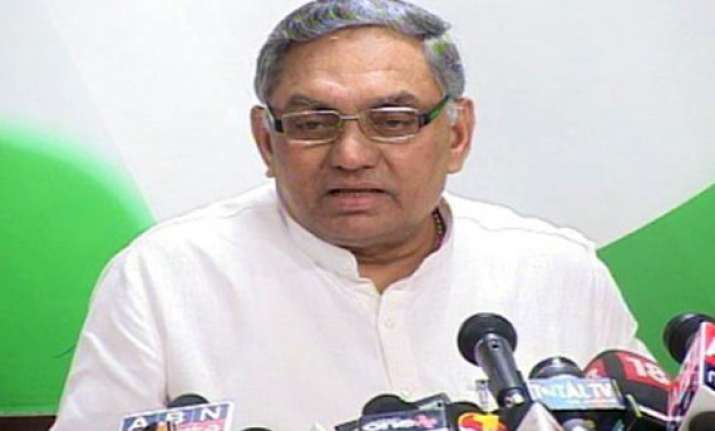 New Delhi, June 9: Against the backdrop of growing support for Pranab Mukherjee to be the UPA nominee for the post of President, the Congress party today issued a curious statement saying no name has so far been finalised.
Janardan Dwivedi, head of the Congress media department and General Secretary, volunteered a brief statement which said "the process of discussions with our allies and supporting allies is on. No name has so far been finalised."
Dwivedi refused to take any questions on the statement saying that he would not go beyond what he has stated on record.
Mukherjee himself said in Kolkata that no one can become President "on his own wish" and the Congress will decide on it.
"It is decided by the party. Party nominates. No one can become President on his own wish," he told reporters in Kolkata.
There has been widespread speculation in the media that the Congress leadership has discussed Mukherjee's name with its allies such as DMK, RLD and NCP and he appeared to be having the support of all of them.
Yesterday, the Core Group of Congress met after which party President Sonia Gandhi's Political Secretary Ahmed Patel met Mukherjee in his office.
There was no official word about what the Core Group discussed.
Prime Minister Manmohan Singh and Gandhi also reportedly met yesterday.