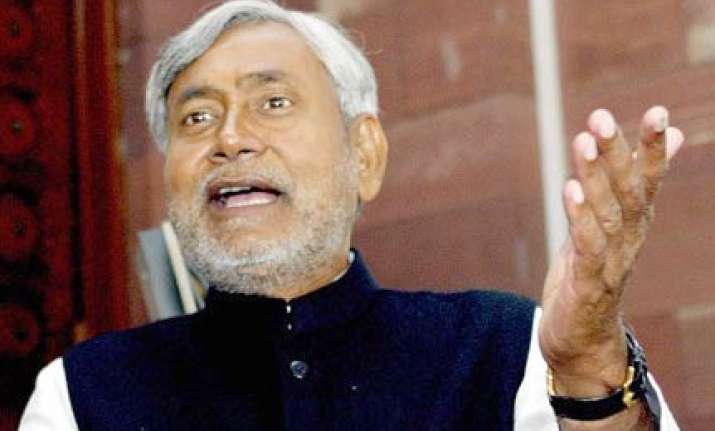 Bihar Chief Minister Nitish Kumar on Friday  alleged that RJD president Lalu Prasad encouraged cross-voting by rival parties' MLAs in the Rajya Sabha elections. Kumar was referring to the cross-voting by two RJD MLAs - Rajesh Singh and Raj Kishore Yadav alias Pappu Yadav - in favour of the JD (U) nominees.  
Kumar, however, noted that the RJD chief ended up on the losing side with two RJD MLAs voting for the JD(U) nominees.  
Speking to reporters before undertaking the eighth-stage of the 'Vishwas Yatra' in Kaimur district, Kumar lauded the political maturity of the voters in electing the five candidates.  
Kumar said the outcome of the biennial polls in Bihar was known even before the poll process started and referred to the vain bid by the Independent candidate BG Uday to cobble up the required votes for victory. Even those MLAs, who had proposed the candidature of Uday, backed out and did not vote for the latter, the chief minister said. PTI