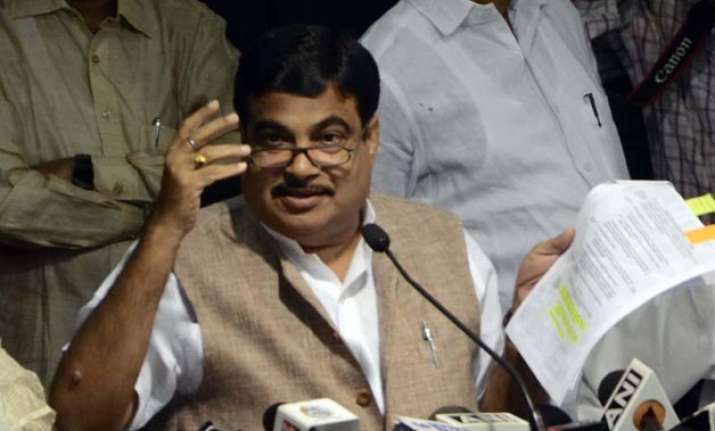 New Delhi: Union minister Nitin Gadkari appeared in a court here on Saturday in connection with a defamation case he had filed against Delhi Chief Minister Arvind Kejriwal.
Gadkari, who appeared before Metropolitan Magistrate Gomati Manocha, was cross-examined by Kejriwal's counsel who asked him various questions related to association with Nagpur-based Purti Sakhar Karkhana Ltd.
Gadkari told the court that he was not a businessman and has been associated with co-operative initiatives and charitable trusts.
The court fixed May 16 for further cross examination of Gadkari.
Meanwhile the court granted exemption to Kejriwal from personal appearance.
The court had earlier framed defamation charges against the Aam Aadmi Party chief in the case.
Gadkari had accused Kejriwal of defaming him by including his name in the AAP's list of "India's most corrupt".
The court had earlier also suggested both the leaders bury the hatchet and come to an amicable resolution of the case.
Gadkari had told the court that he was ready to resolve the issue if Kejriwal withdrew his statement. However, Kejriwal refused to do so.
Kejriwal had earlier been sent to jail after he refused to furnish a personal bail bond in the case. He, however, relented on the advice of the Delhi High Court and was released.