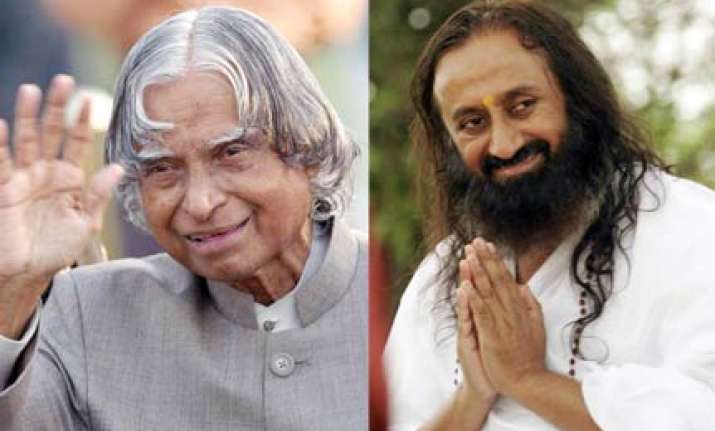 Ayodhya, Oct 12: Nirmohi Akhara, a main plaintiff in Ayodhya title suits, wants mediation of former President A P J Abdul Kalam, Islamic seminary Darul Uloom Deoban and Jamiat Ulama Hind along with Hindu religious leaders like Baba Ramdev and Shri Shri Ravi Shankar and Murari Bapu.  
Talking to PTI here today, Pujari Ram Das, special emissary of ailing chief of Nirmohi Akara Mahant Bhaskar Das, said "we have lighted a candle of peace from Ayodhya and now it is also the responsibility of those people who command respect in their communities and general society of India to protect it and to spread it".  
Naming Abdul Kalam, Darul Uloom of Deoband, national organization of Muslim Ulemas Jamiat ulema Hind, Pujari Ram Das said "it is our joint responsibility to establish peace in India. So, people from Muslim society and Hindu saints like Baba Ramdev, Shri Shri Ravi Shankar and Murai Bapu, who have great following among the masses, must join hands to resolve the Ayodhya dispute".  
Asked what is the proposed formula of negotiations, Pujari Ram Das replied that it is yet to be discussed and planned.  
"When great brains unite, the formula that will be worked out will also be great and will play a crucial role in establishing peace and Hindu-Muslim brotherhood in India", said Pujari Ram Das. PTI