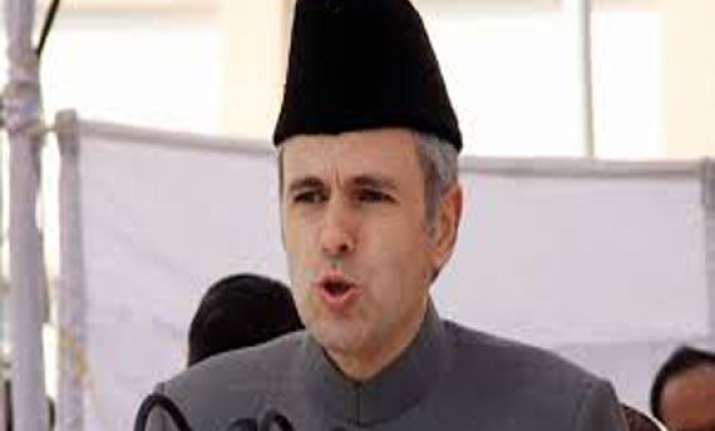 Srinagar: Jammu and Kashmir Chief Minister Omar Abdullah Tuesday said it is important that the new central government continues the peace process with Pakistan.
Speaking at a discussion titled "Discussion between India and Pakistan on Jammu and Kashmir - A historical perspective" at the Kashmir University, Abdullah said the back channel dialogue between India and Pakistan should move forward as he believes Kashmir problem has a political genesis and needs a political resolution.
Prime Minister Manmohan Singh's special envoy on Pakistan and Afghanistan Satinder K. Lamba, presently spearheading a back channel dialogue with Pakistan, delivered a keynote address at the function, dwelling in detail the contours of a possible solution to the problem.
Abdullah said that it is most important that the new government taking office in New Delhi carries forward the process of dialogue with Pakistan and takes ahead the progress made by ambassador Lamba in this regard.
"The transitions in the administration in Pakistan have impacted the forward movement in the back channel dialogue more than those in India," he said, noting that the forward movement seen during the time of President Pervez Musharraf was not at the same pace in President Asaf Ali Zardari's period.
"India looked forward towards the dialogue process with Pakistan both during the period of Atal Bihari Vajpayee and Dr. Manmohan Singh. I hope the new government in New Delhi would not allow the dialogue process to die.
"You cannot give any solution which will be acceptable to each and every citizen of the state. You have to work out a solution which will satisfy the aspirations of the majority of the people though such a solution is difficult to sell yet this is the only way-out in this regard," he asserted.
He said the dialogue process has two sides and the two parties with different positions have to come to a meeting point so that productive progress is achieved. He reiterated the necessity for addressing the issue politically while respecting "the aspirations of the majority of people of Jammu and Kashmir".