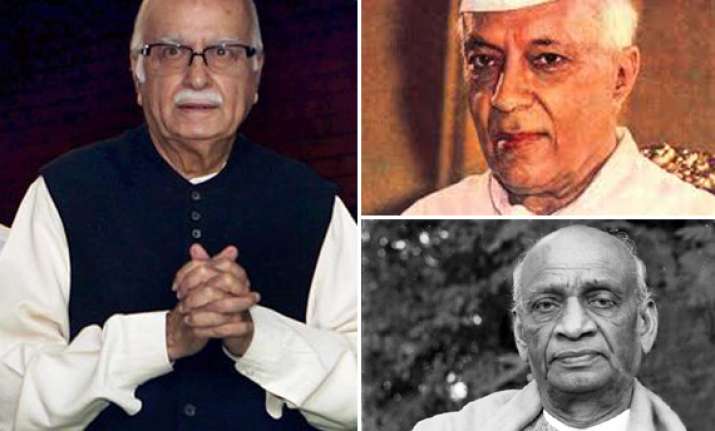 New Delhi:  Senior BJP leader L K Advani has quoted a book to allege that Jawahar Lal Nehru had called Sardar Patel a 'total communalist' when the latter suggested that the army be sent to take over a defiant Hyderabad after independence.
In his latest blog posting, Advani has referred to extracts of a book - "The Story of an Era Told without Ill Will" by M K K Nair which deals with the "sharp exchange" between Nehru and Patel in a Cabinet meeting before "police action" against Hyderabad.
The Nizam, who wanted to accede to Pakistan, had sent an emissary to the neighbouring country and transferred a huge sum of money to the government there.  The Nizam's officials were reportedly heaping atrocities on locals.