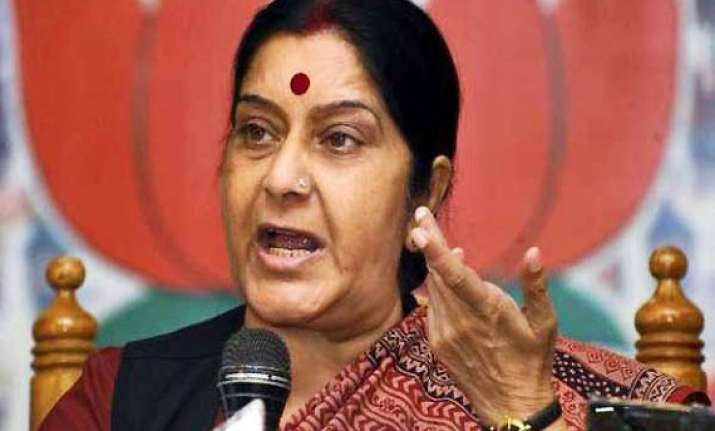 New Delhi: Taking a dig at government's contention of blaming vigilance and investigating agencies for policy paralysis, BJP leader Sushma Swaraj today said though their vigour does not suit the ruling class many a time, institutions like CAG and CVC should be strengthened in a healthy democracy.
She said often critical voices are heard against organisations who have been given powers of vigilance by the Constitution.
"Recently a statement came which disturbed me that institutions like CAG and CVC are an obstacle in progress. I would like to state from this stage that it is not a healthy thinking. This thinking is harmful for democracy.
"The entire constitutional format is based on checks and balances. Vigilance and prevention are a way to strengthen the Constitution," Swaraj said during the inauguration of CVC's golden jubileee celebrations here.
It is therefore necessary to strengthen the organisations which have been given powers by the Constitution to keep vigilance over different arms of the democratic government.