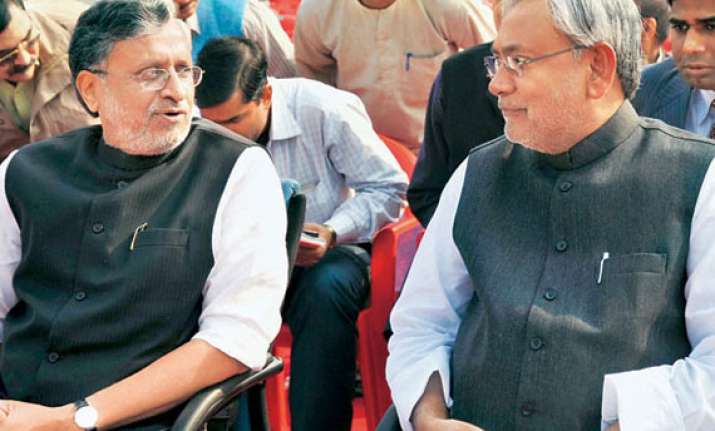 Patna, Jun 14: All BJP ministers in the Nitish Kumar cabinet have gone on leave  since Thursday evening, as it appeared that the ruling Janata Dal (United) has almost made up its mind to sever its alliance with the BJP in Bihar.
An emergent meeting of all BJP MLAs have been called this afternoon by deputy chief minister Sushil Modi to finalize the party strategy in the event the alliance is called off.
The JD(U) on Thursday formally asked the BJP leadership to clarify who its prime ministerial candidate would be in the 2014 elections, and convey it within the next two days. The JD(U) leaders will be meeting in Patna on Saturday to decide about severing the alliance.
BJP leaders in Bihar have almost made up their mind to sit in the opposition, sources said.
Deputy Chief Minister Sushil Kumar Modi has stopped signing official files since Thursday.
Meanwhile, an independent MLA Dilip Verma today told India TV in Delhi that JD(U) has offered him a cabinet post and a Lok Sabha ticket if he extended support to the Nitish Kumar government.
The JD(U) needs the support of only four MLAs to ensure a simple working majority in the Bihar assembly.