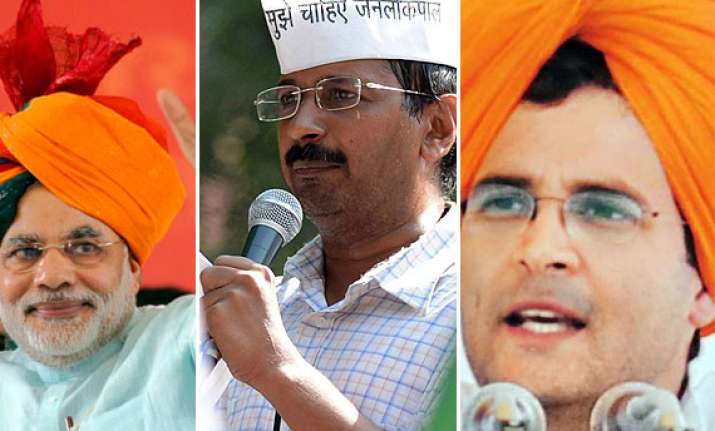 New Delhi: The BJP-led NDA is likely to bag 236 seats with the main party getting 217 seats in the Lok Sabha elections.
The Congress will be reduced to double-digits at 73 of the 92 seats projected for the UPA, while the Aam Aadmi Party is likely to get 10 seats, a survey said Saturday.
While the Left parties are projected to get 29 seats, others are likely to collect 186 seats, according to the ABP News-Nielsen opinion poll conducted in 129 constituencies with 29,252 respondents during Feb 4-15.
The projection said Bharatiya Janata Party's prime ministerial candidate Narendra Modi was the most preferred face with 57 percent of respondents backing him.
Just 18 percent backed Rahul Gandhi, while Arvind Kejriwal was a distant third with just 3 percent backing.