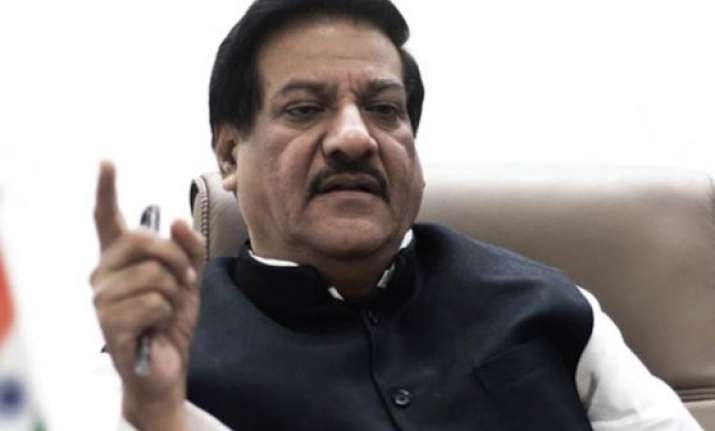 Satara (Maharashtra): The Nationalist Congress Party (NCP) has decided to support an independent candidate against former Maharashtra chief minister Prithviraj Chavan in the Karad (South) during the assembly elections later this month.
The development followed Rajendra Yadav, the NCP's official candidate in the constituency, announcing his support to Chavan in his home district.
Unfazed by the turn of events, NCP directed Yadav to withdraw his candidature and decided to support an independent candidate Vilaskaka Undalkar.
A formidable candidate, Undalkar a former Congressman is a veteran of seven consecutive victories from South Karad, considered a Congress bastion.
Denied a ticket this time, he quit Congress and filed nomination as an independent.
The NCP insiders claim that the party will go all out to defeat Chavan on his home turf and that is why it has extended support to Undalkar.
Besides, a former Congress rebel Atul Bhosale is the Bharatiya Janata Party candidate here, while veteran Congressman and Bihar Governor D.Y. Patil's son Ajeenkya D.Y. Patil is the Shiv Sena nominee.
Spelling further trouble for Chavan, the BJP is also planning to organize a rally by Prime Minister Narendra Modi in Karad next week.
Aware of the challenges, Chavan has been accusing both the NCP and the BJP of collusion for mutual political gains, during his election rallies in the past few days.
He even accused the NCP of snapping alliance with Congress as the ex-ally was eyeing cabinet posts in the BJP government at the centre, but these charges have been dismissed by both the NCP and the BJP.
However, supporters of Chavan, who won three Lok Sabha elections from 1991 in Karad, hope that his clean, performance-oriented image will swing the electorate mood in his favour.