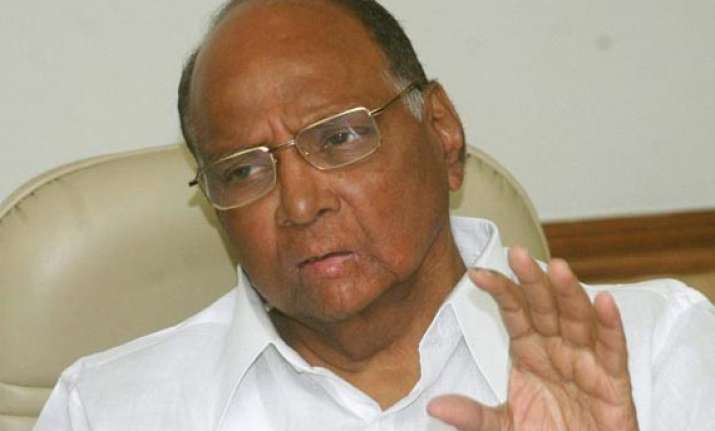 New Delhi, May 31: NCP chief and Union Minister Sharad Pawar yesterday appeared to join the voices against treating Naxalism as a military issue and favoured an understanding of the cause behind it.
"It is not just a law and order problem" and Naxalism will continue till the tribals and all other sections don't feel stakeholders in the development of the country, Pawar said.
He said violence is not the right path to follow but contended tribal youth are sucked into Naxalism because of inequality and "discontent" which cannot be ignored.
"What has happened in Chhattisgarh, in which Congress leaders were killed, we condemn it. This is not the right path for the progress of the nation. A wrong ideology is being presented before the youth.
"With weapons in hand, there won't be betterment of the country. That the poor will benefit this way, there is no use saying it," he said at the national convention of the Nationalist Youth Congress held here.
His comments assume significance as Congress leader and Union Rural Development Minister Jairam Ramesh said earlier this week that Maoists are "terrorists".
Pawar favoured developing of infrastructure like roads, hospitals and education in all areas.
The veteran leader suggested that economic inequality was a reason which had led to discontent among tribals and other sections and to the growth of Naxalism in the country.
"We also cannot ignore how Naxalism spread... On the one hand, we see that in cities like Delhi and Mumbai there are people who can spend crores in a few hours. And on the other hand, the tribal child living in jungles is not sure of two square meals a day. Someday or the other, he may take a different route. There is need to understand this," he said.