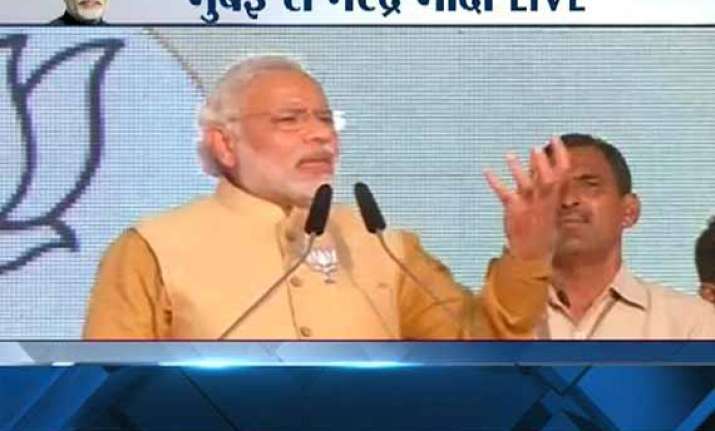 Mumbai: Today was an exciting day for the BJP and Shiv Sena as BJP's prime ministerial candidate Narendra Modi and Shiv Sena executive president shared dais for the first time and addressed a joint election rally in Mumbai.
Addressing an impressive election rally, Modi asked the voters to ensure that the Congress-NCP alliance fails to open its account in Maharashtra.
"This time there will be many states where Congress and allies would fail to open accounts. And there will not be a single state where the cOngress will touch two digit figures. The Congress will touch its nadir in its electoral history. Make sure that Congress-NCP fails to open its account in Maharashtra this time," said Modi.
Modi contrasted the successful organisaton of Olympics by South Korea with the disastrous performance of Indian government in holding Commonwealth games.
"Just look at South Korea. They used to be a very poor country. They organized Olympics 15 -20 years back. India is still thinking over it. After organizing that Olympics, South Korea emerged a power on the horizon of the world. We organized Commonwealtgh but even there this Congress govt brought shame for the entire nation," added Modi.