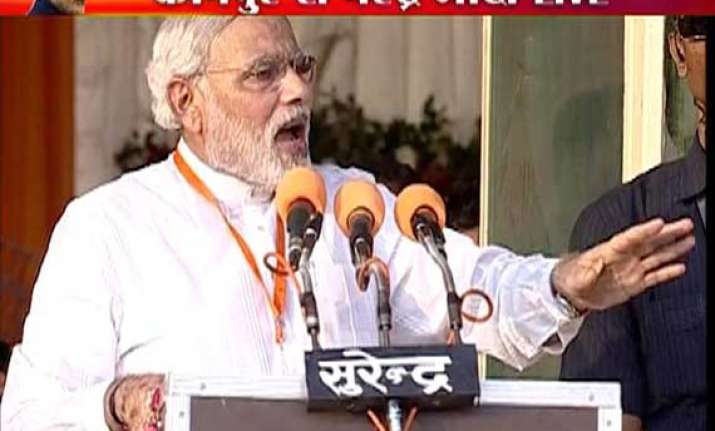 Kanpur: Narendra Modi once again attacked Congress party in his inimitable style at a massive rally in Kanpur today.
Modi urged the people of Kanpur and UP to throw out Congress in upcoming general elections if they loved their children.
"Do you want your children to face the same difficulties that you have faced? Do you want your children to live the same life? Do you want to change you children's future," Modi asked his audience.
"If you love your children, pledge that you will destroy those who destroyed you... Don't let them destroy your children," the Gujarat chief minister said, referring to the Congress-led United Progressive Alliance (UPA) central government.